Written by Noluthando Motswai
A group of learners will represent South Africa at the International Schools Moot Court Competition in the Netherlands in 2018.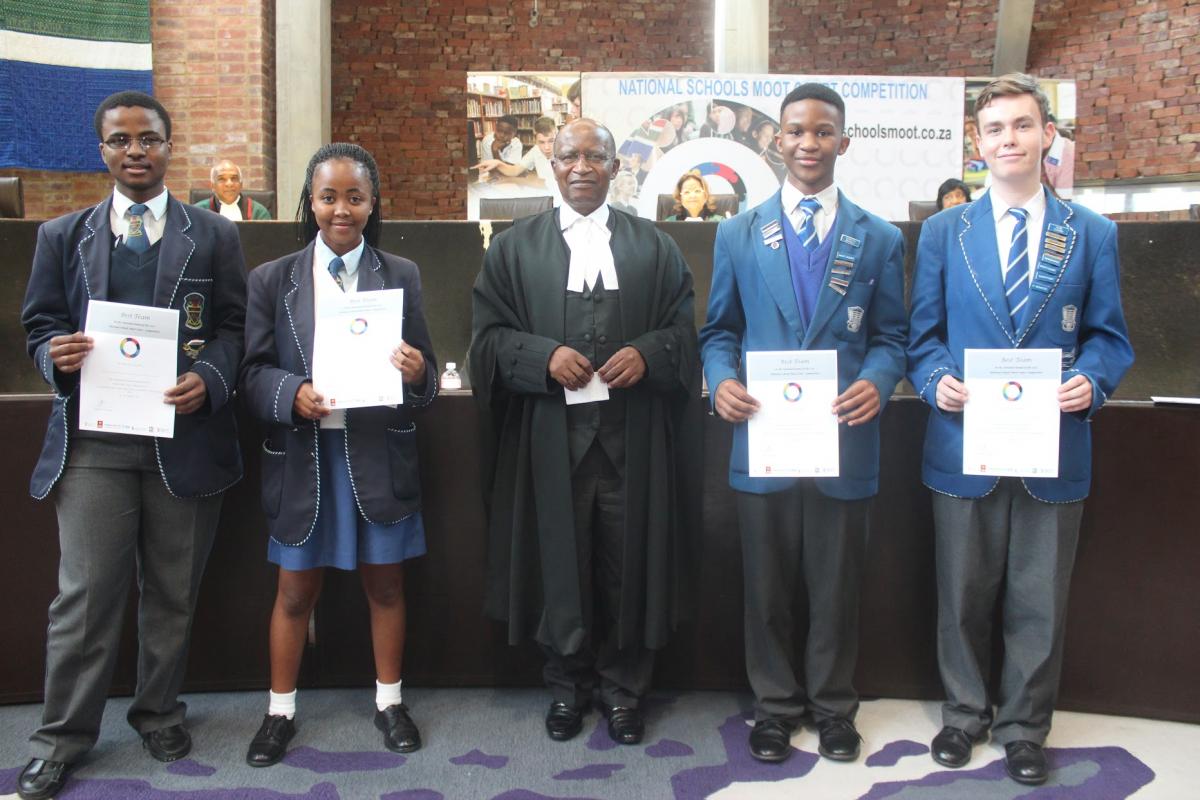 Being part of the group of pupils who won the National Schools Moot Court Competition has made Sibulele Mbambi (18) more eager to become a lawyer.
Mbambi and his team mates Athenkosi Mthiya, Qhayiya Moyinje and Kian Terwin will now represent South Africa in the international leg of the competition in the Netherlands next year.
Each member of the team won a bursary to study law on completion of their matric.
Deputy Minister of Justice and Constitutional Development John Jeffery recently announced the winning team.
"I want to congratulate you on your remarkable achievement. I know that in a few years many of the judges that you see here today will still be on the bench and many of you will be appearing before them in this court, as attorneys or advocates," he said.  
Every year the Department of Basic Education; Department of Justice and Constitutional Development; the Foundation for Human Rights; the universities of Venda, Western Cape and Pretoria; the Law Society of South Africa and Cliff Dekker Hoffmeyr Inc host the Schools Moot Court Competition to create greater awareness among learners and communities about the Constitution, and to encourage talented young people to pursue careers in law. "It feels great to win nationally. I have never represented South Africa in any category before. This is very exciting, and I feel honoured," Mbambi said.
He has always had an interest in law because it protects South Africans' rights.
"I am eager to learn the different laws that the country has and how they impact my life and the community that I live in. Law brings peace and harmony to the country. We are able to be tolerable of each other because of the different laws that we have."
The competition saw 159 teams submitting essays, 83 of which progressed to the provincial rounds to debate a hypothetical case.