International relations / Africa news
An improved refugee travel document has been created to improve asylum-seeking management.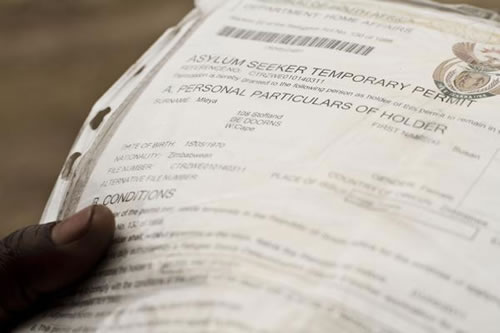 The Department of Home Affairs has launched new technology that will make the movement of refugees  easier and more secure. The Machine Readable Travel Document for Refugees uses the latest passport production technology and security standards.It is fully compliant with the United Nations Human Rights Council and the International Civil Aviation Authority's guidelines.
"Machine readable travel documents are more secure. Because security considerations play an ever-increasing role due to the risks of document and identity fraud, they not only increase security and trust among states but also enhance users' confidence levels, in this case, refugees," said the Department of Home Affairs.
"They facilitate the safe and regular movement of refugees and  reduce the risk of exploitation, abuse, violence and human trafficking."
 The new travel document:
Has more security features due to advanced production technology.
Is no longer called a  passport. It's now a travel document.
Has had the following return class inserted: "The holder is authorised to return to the Republic of South
Africa within the period of validity specified in this document".
Includes another page (30) to add the refugee child's parents' names to minimise risks, such as abduction and child trafficking. The page will be left blank until the enhancements of the National Immigration Information System have been finalised.
Features an amendment to the endorsement to specify the applicant's country of origin in the travel document, to which he/she  is not allowed to travel.
As with previous documents, applications for a refugee travel document must be lodged at Refugee Reception Offices.  An interview will then be conducted with the refugee to establish the purpose of travel and the destination and to inform them of the consequences should they travel to their country of origin. The latter could lead to the withdrawal of refugee status.
Holders of valid refugee travel documents will be allowed to use  existing travel documents until they expire. The new document will be valid for the same period as the Section 24 refugee permit.
The introduction of the new document is part of a process that seeks to markedly improve the management of refugees entering and leaving South Africa.
Did you know?
The number of refugees and asylum-seekers coming into South Africa in 2008 and 2009 dropped from over 200 000 to 71 914 (2014), 62 159  (2015) and 35 377 (2016).