Sport, arts and culture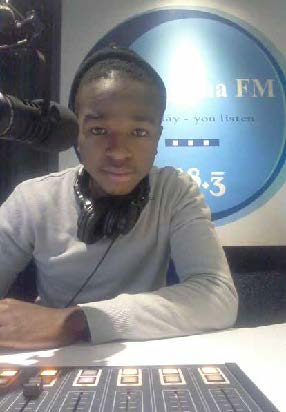 State-owned broadcasting signal distributor Sentech has launched another radio station, this time for the community of Nongoma in KwaZulu-Natal, giving young people in the area hope.
Nongoma FM, launched in June this year by His Majesty King Goodwill Zwelithini kaBhekuzulu, is proving to be an important tool of communication for the community.
The new player in the community radio industry aims to facilitate change and be the centre of rural and youth development.
Running on the 88.3MHz frequency, the community radio station broadcasts in and around the Nongoma village in isiZulu and English.
"With our area of broadcast being rural, the station's objectives are mainly to educate and equip our listeners with information on how to better their lives and also provide them with entertainment.
"There is a void between rural and urban counterparts in terms of education, so it is our wish to fill this void by having programmes that will assist our young people," said the station manager Siboniso Zulu.
He added that the station wants to give hope to future leaders and communities through guidance on what can be achieved when people work together and share a common goal.
The team working at the station is made up of young people who are either completing high school or tertiary education. 
According to Zulu, the station has deliberately targeted young people to stimulate the mind-sets of goal-oriented youth to become the voice of change.
"News media is of fundamental importance not only to improve democracy and responsible politics, but also to supply information to educate our rural community about health, entrepreneurship, agriculture and sustainable livelihood.
"We give people a platform to voice their opinions to government agencies, corporates and social development organisations. This makes us an important social cohesion tool that seeks to create productive partnerships with all economic participants," he said. 
Some of the programmes broadcast were suggested by community members and carry content that is relevant to the people of Nongoma and surrounding areas.
Radio, particularly community radio, has an important role to play in nation building and social cohesion.
As with all businesses the station does face challenges. The biggest, said Zulu, is financial as the presenters do not receive a stipend for services rendered to the station.
Chris Ndamase, a 20-year-old from Nongoma village, is one of the young people employed by the radio station. He presents the 7am to 10am Monday to Friday show and the 6pm to 9pm show on Saturdays. 
Although he is a newcomer to the radio industry, Ndamase has already interviewed well-known celebrities such as Zinhle Ngidi (Dj Zinhle) and Sindisiwe Zungu (Dj Cndo), to name a few.
The young talent completed his Grade 12 at Isolomuzi High School in 2013. When auditions opened for presenters for Nongoma FM he decided to give it a chance and he has not looked back since.  
"I entered the auditions for a radio presenting position and was successful. I might not be earning a stipend but the experience and contacts made through this opportunity are invaluable," said Ndamase.
He added that young people should take advantage of the opportunities given to them and once they have made it they should create opportunities for other young people.
"Young people need to understand that those at the top had to start somewhere too," said Ndamase.