You can now access government information anywhere, anytime thanks to a mobile app for the South African Government website.
The South African Government app links users to the mobile friendly government website: www.gov.za and can be accessed on any cellphone.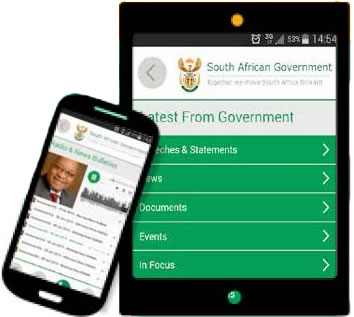 View:
The latest available jobs in the public service
News and radio bulletins
Upcoming events
The latest speeches & statements
Tenders 
Information on services like renewing your driver's licence or car licence disc.
Contact details of all government departments across all spheres of government, and more.
 
Download the free app now!