Written by Noluthando Mkhize
From January 2016, parents who register the birth of their children after 30 days will have to prove to the Department of Home Affairs that they are really South African citizens.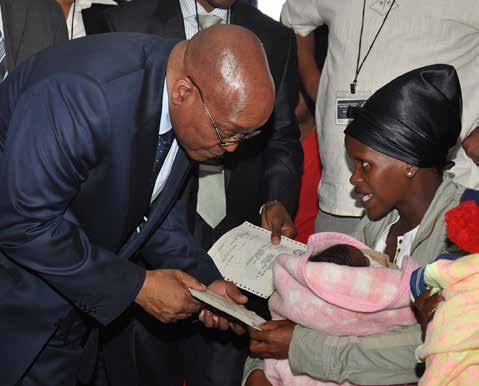 This is according to the Director-General of the Department of Home Affairs, Mkuseli Apleni, who recently spoke to Vuk'uzenzele.
He said it was the responsibility of all parents to ensure that newborn babies are registered with the Department of Home Affairs within 30 days of their birth.
"If this is not done, parents will have to explain why they were unable to register their child within 30 days. Based on their explanation, their application has to be approved by the Director-General or the Minister as we need to make sure that parents understand that they have to comply with this legislation."
President Jacob Zuma and the former Minister of Home Affairs, Dr Nkosazana Dlamini-Zuma, launched the late registration of births programme in 2010 to ensure that people register the birth of their children within the required time.
"The department's policy says the first entry of our national population register is by registration of birth. In the past people did not understand why they had to register their children."
Apleni said there were over 300 hospitals in the country that were working with the department to ensure that children are registered at birth.
When the late registration of birth programme was launched, the department had about 500 000 late birth registrations.
"This number has dropped to below 100 000."
According to Apleni, new born who are not registered within 30 days are unable to receive state grants as an unabridged birth certificate is needed to apply.
Registering children helps the state to plan for the future.
Apleni said that his department was working with other government departments as part of Operation Fiela to make sure that South Africans feel safe.
"South Africans and foreign nationals need to abide by the laws. There is a misconception that Operation Fiela only targets foreign nationals. In South Africa we have an integrated approach. When police conduct raids, in collaboration with the Department of Home Affairs and other government departments, they arrest anyone found with drugs, whether they are a South African citizen or a foreign national."
Operation Pyramid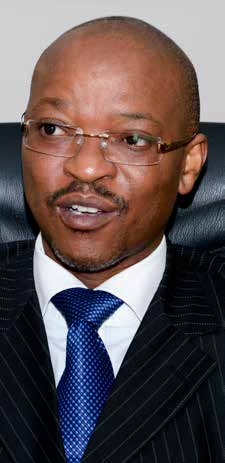 The department also launched Operation Pyramid to ensure tougher border control.
The aim of Operation Pyramid is to lay the foundation for the Border Management Agency (BMA) to improve overall co-ordination and co-operation between government and civil society partners to  secure the country's land, air and maritime borderline.
During the launch of the programme recently, Home Affairs Minister Malusi Gigaba said challenges facing border management  are human movement, transnational organised crime, criminal activities, terrorism, endangered species, natural resources and animal, plant and human diseases.
Gigaba added that large parts of airspace and coastline are vulnerable to illegal airspace and maritime movement.
The BMA will be responsible for port of entry infrastructure and maintenance and will establish its own organisational culture, identity and conditions of service.
Apleni said the Department of Home Affairs was working closely with 11 government departments to establish the BMA. 
"I want to bring all these responsibilities under one agency. By 2017, border management will be in place."
Home Affairs goes digital
Apleni said these are exciting times for the department as it prepares to boost its services with the aid of technology that will ensure that Home Affairs runs efficiently.
"People will be able to apply for a passport or smart card ID at their leisure, online and pay via electronic transfer. They only have to visit the bank to have their fingerprints and photograph taken."
The department has partnered with banks to enable people to apply via their bank.
"We think technology is the answer. After applying for a passport, it should take a maximum of 13 days for it to be received"
For more information contact: 0800 60 11 90