The constantly changing skylines of our country's major urban centres and the bustle of development in suburban areas tell the story of South Africa moving forward.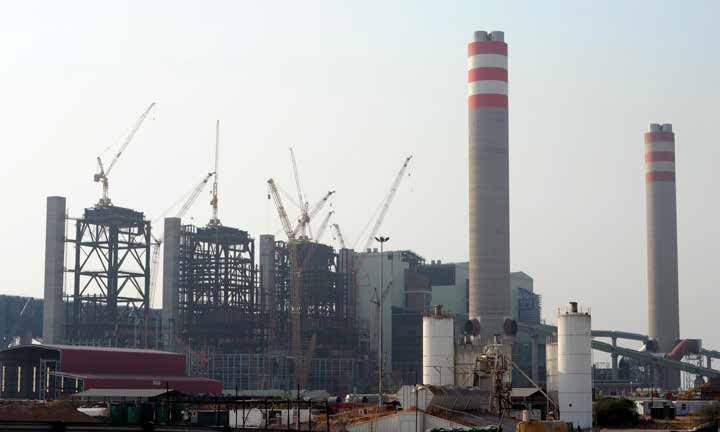 New office towers, improved freeways, traffic signals and traffic calming measures in townships where traffic chaos once reigned, are signs of the positive change that is unfolding in our country each day.
Revamped schools, fresh court buildings and technology-rich schools are being built in communities which for decades had to travel long distances to get to such amenities in other areas.
Given the rate at which South Africans are settling in our urban areas, it's understandable that centres such as Johannesburg, Durban, Cape Town, Kimberley or Mangaung dominate the news and public attention on our development.
But the story of South Africa's development is not confined to such places. Development is speeding up in all corners of our country, and the absence of headlines does not mean there's an absence of change.
Just recently, I was honoured to visit Lephalale in Limpopo Province, to open the 800kW Unit 6 at Medupi power station, which is destined to become the world's largest dry-cooled coal-fired power station.
Lephalale Municipality is situated in the northwestern part of Limpopo Province and borders Thabazimbi, Modimolle, Mogalakwena and Blouberg municipalities. It is also a gateway to Botswana, with four international border posts in the region.
This is a place millions of South Africans will probably never visit in their lifetime – which would be a pity indeed.
Yet, it's a place that is adding to the quality of life of all South Africans every single day, given its importance as a centre of electricity production, drawing the rich coal reserves under the ground in this beautiful corner of our land.
Electricity generated at Medupi courses through power lines across South Africa, bringing light, heat and industrial energy to households and factories.
The Medupi power station is a perfect example of the broad impact that megaprojects of this kind have on local economies and the national economy.
The town of Lephalale's gross domestic product (GDP) – all the goods and services produced in a year - has increased by about 95 per cent per year as a result of the building works.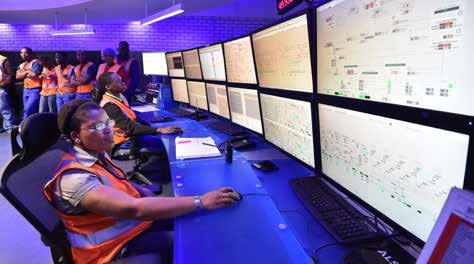 At the peak of the construction, about 18 000 construction employees and 2 000 supporting staff were employed here, sourced mostly from the local areas, thus contributing to the improvement of local skills.
There are currently more than 13 000 employees on site at Medupi, while nearby Kusile has 14 000.
In all these projects, South African companies were prioritised for procurement and obtained 62 per cent of the R75 billion of the contracts for the new power station build programme.
Other added benefits of the Medupi project included skills development, which was part of the contractual obligations, targeting skills such as boiler making, coded welding, engineering.
So far 2 513 candidates have completed their training, and the majority of those are working within the project. About 90 per cent of the candidates at this facility come from within Limpopo province.
In addition, since 2011, a total of  74  emerging contractors and suppliers have successfully completed the Eskom Contractor Academy, a registered programme offered in partnership with the University of Limpopo.
Eskom has also spent about R6 million on the training of business owners to benefit their businesses and the community. A total of 28 other local business owners and agricultural co-operatives were trained, mentored and coached. The project is also making an impact in career guidance.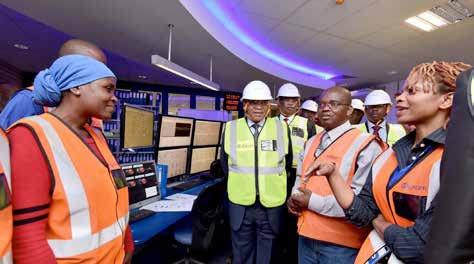 To date, 7 048 learners and students have received an opportunity to visit the Medupi project, as part of their school outreach programmes or university students' exposure to megaprojects like this one.
There are many more impressive numbers about the great work being done at Medupi and the change communities are experiencing in the Lephalale area.
But the most impressive thing about this work is the spirit among engineers, artisans, suppliers of equipment and executives in the public and private sector partners who are making this project succeed.
In spite of difficulties and setbacks we have experienced since the project began in 2007, our march to completion has been steady.
The march at Medupi is the march on which our nation has embarked to a better future.
This is a march of hope, not hopelessness, and it is a march that says each one of us as South Africans are the creators of a hopeful future.
The smallest contributions by individuals have a role to play in our greatest achievements as a nation.
Medupi and Lephalale teach us that we cannot judge our progress by the headlines we read or hear each day; we judge our progress by the hard work and pride of every South African who gets up each morning to make this a better place.
These are our national heroes. Let's keep marching.