Written by Thandeka Ngobese
More than 40 000 women in KwaZulu-Natal are now able to provide for their families through Zibambele Road Maintenance Programme thanks to the Department of Public Work in association with KwaZulu-Natal Department of Transport.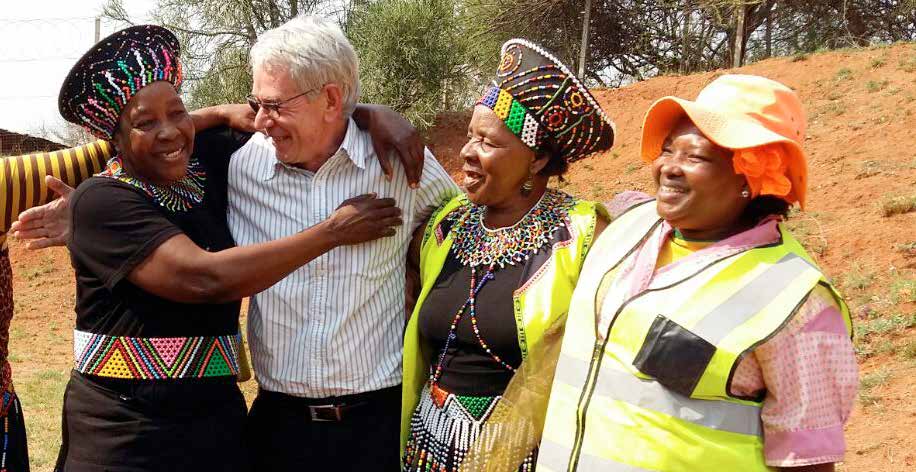 Zibambele is a poverty alleviation programme for previously disadvantaged individuals under the Extended Public Works Programme (EPWP) of the Department of Public Works.
The programme was introduced with the aim of creating meaningful and sustainable job opportunities while at the same time maintaining low volume roads in the rural areas.
Zibambele participants come from four regions in which the KZN Department of Transport operates namely, Empangeni, Ladysmith, Pietermaritzburg and Durban. The participants' duties include cleaning of road surface, clearing of drains and channels as well as clearing and cleaning of verges. Zibambele contractors carry out low-intensity road maintenance activities on the part- time basis on defined sections of the road network.
Department of Transport Senior Development Manager Thandeka Mbonambi told Vuk'uzenzele that the programme participants, who come from the most needy households, were nominated by their community. She said all of the contractors were trained on road maintenance and safety.
"Contractors' safety comes first. Since the programme started in 1999 none of them have been injured on duty or hit by a vehicle while working because they are trained in safety," she said.
Zibambele contractors receive ministerial determined wage of R75.10 a day and work for eight days in each month. 
One of the EPWP participants Rose Nyathikazi, 48, said through Zibambele she has been able to educate her two children up to matric level.
"We appeal to our government to increase the number of days we work so that the money will increase," she said.
Another beneficiary of the programme, Senzeni Mhlongo, 52, said she used to struggle before she became part of the programme.
"I am a widow and have a responsibility as a mother to provide basic needs to my family. Before this job I could not sustain my family. At least I am now able to take care of my family," she said.
Public Works Deputy Minister Jeremy Cronin, who visited the Zibambele Road Maintanance workers in Inanda recently, said it was encouraging to see the project growing from strength to strength.
"The Zibambele Road Maintenance Programme offers the most sustainable work opportunities which play a vital role in alleviating poverty and creating social cohesion. The Department of Public Works is committed to the continued implementation of the programme," Deputy Minister said.