Written by Noluthando Mkhize
A mobile land restitution office will be travelling around KwaZulu-Natal (KZN) and the Eastern Cape to make the process of lodging a land claim easier. 
The mobile office, a bus, forms part of government's Land Restitution Programme. 
The land claims process enables people who were forcibly removed from their land under apartheid to lodge land claims.
KZN only has two lodgement offices, in Pietermaritzburg and Vryheid, and the mobile office will enable people to lodge their claims closer to their homes.
The bus will be shared with the Eastern Cape, spending three months at a time in each province.
KZN MEC for Agriculture and Rural Development Cyril Xaba said the bus is fitted with technology to process the claims electronically.
"Government is confident that the process will work much faster because all claims will be lodged electronically," he said.
In February last year Parliament passed the Restitution of Land Rights Amendment Bill, which reopened the land restitution process.
The new deadline for land claims has been extended to 31 December 2018 and applies to any person dispossessed of their property after 19 June 1913.
The restitution programme has provided compensation to a large number of victims who had their land taken and lodged claims by 31 December 1998, the former cut-off date. 
In KZN, 16 000 claims were lodged during the first land claim period.
"Of these, 14 000 have been processed and only 2 000 are outstanding. These are to be processed simultaneously with the new claims, with priority for payment given to those lodged before 1998."
According to the national Department of Rural Development and Land Reform 76 000 land claims had been settled by March 2012.
More than a million beneficiaries around the country received just over two million hectares of land.
The total expenditure for the land restitution programme was R24.6 billion.
How to lodge a land claim
STEP1: Reception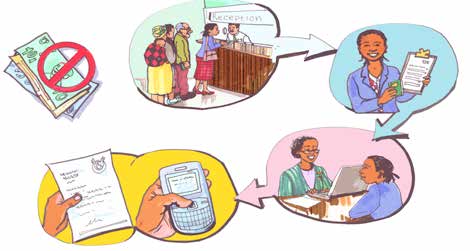 The staff at the reception desk will check whether you have all the correct documents and give you advice
STEP 2: Capturing
The staff in the capturing section will assist you to electronically capture your claim
STEP 3: Confirmation
You will receive a letter after the capturing of your claim information. The letter will have a unique reference number proving that you have successfully logged a claim.
STEP 4: Notification
You will receive an SMS within 48 hours after lodgement confirming that we have received your claim. Your claim will be investigated and you will be notified about the progress at regular intervals, or upon your request.
How to follow up: You can phone the toll-free number 0800 007 095 or contact any of the 14 lodgement offices across the country.
Where can you lodge your claim?
Gauteng: 9 Bailey Street ,Corner Steve Biko and Johannes Ramokhoase Street, Arcadia, Pretoria. Tel: 012 310 6500
Free State: Old Postbank Building, (Corner East Burger and Selbourne Street, Bloemfontein). Tel: 015 430 0444
KwaZulu-Natal: Umhlaba House, 139 Langalibalele Street, Pietermaritzburg and 158 -160 High Street, Vryheid. Tel: 033 341 2674
Eastern Cape: Old SARS Building, 22 Station Street, East London and 66 Prince Alfred Street, Queenstown. Tel: 043 722 1487
Northern Cape: Hyesco Arcade, 4 – 8 Old Main Road, Kimberley. Tel: 053 807 5700
North West: Unit 4 Batlhaping Street, (Next to SARS Building), Mmabatho and Prime Plaza Building 52 Market Street, Vryburg. Tel:  018 389 9658/9600
Western Cape:  Van der Sterr Building, Rhodes Avenue, Mowbray, Cape Town and 33 Shamrock Place, 97 York Street, George.  Tel: 021 658 4300
Limpopo: 61 Biccard Street, Polokwane. Tel: 015 284 6300
Mpumalanga: Restitution House, 30 Samora Machel Drive, Mbombela and 23 Hi-tech House Corner Botha and Rhodes Streets, eMalahleni.Tel: 013 752 4054