Written by Thandeka Ngobese
After realising that she was in the wrong profession, Lungy Mthembu decided to quit her job and find something she was passionate about. Mthembu, who worked as a teacher, joined her ex-husband's security company and used the time there to learn about the industry and gain experience.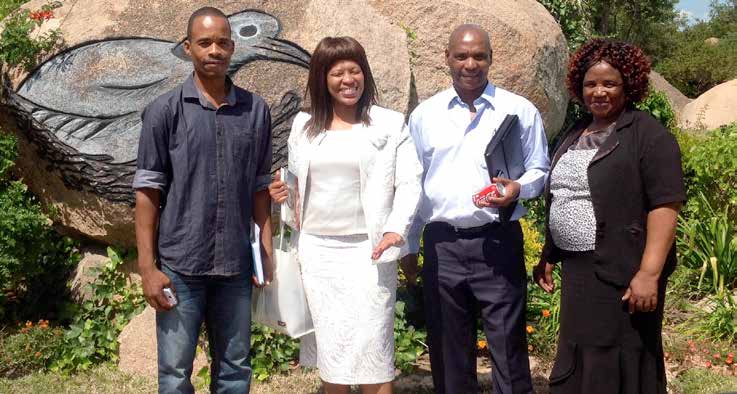 Once she had all the necessary experience she resigned to start her own business, Bulldog Security Services, based in Durban, in 2003.
The company specialises in training security officers and provides security services to companies. Mthembu's business trains security officers in grades E, D, C, B, and A. It also offers courses in cash-in-transit, guarding of special events and armed reaction response.
Mthembu said in the beginning the company secured contracts, however, these were not enough to sustain the business. In 2005 she approached the Small Enterprise Development Agency (Seda) for help and her business became part of the Seda incubation programme.
"Seda helped to market my business to private companies and [taught me] bookkeeping skills. The business has grown. I have employed 68 permanent security personnel and I get contracts outside of Johannesburg.
As the company expanded, Mthembu had to find new office space.
"Seda accommodated me in their space with a huge parking zone for company cars. I am saving a lot when it comes to rent because here I'm only paying 10 per cent of what I used to pay in that small premises previously," she said.
Mthembu added that her business was in the final stages of getting the ISO 9001 rating which would enable her to get contracts from big retail stores. One of the challenges Mthembu faces is working in an industry dominated by men, but says she has overcome this. 
"When companies see that this is a woman's company they lose trust but I just had to persevere," said Mthembu.  
She added that future plans for the business include becoming one of the major security companies in South Africa that offers a world-class security service. 
"I want this company to continue even if I'm gone, that is why I'm busy grooming my workers not just to be workers but to be in the driver's seat as well," she said.
What is ISO 9001?
ISO 9001 is one of the standards within the range of ISO 9000 standards.
ISO 9001 is the title of a document (Standard) that outlines the requirements an organisation must maintain in their quality system for ISO 9001 certification.
Meeting the requirements of this standard provide quality management systems that benefit an organisation to help manage business effectively and put in place best practice methodology.
ISO 9001 Certification gives an organisation the quality systems that will provide the foundation for better customer satisfaction, staff motivation and continual improvement.
Sources: http://www.iso9001.com and http://the9000store.com/what-is-iso-9001.aspx