Mthunzi Mhaga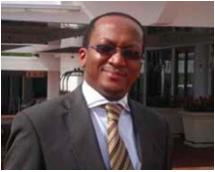 Judging from recent incidents, sexual violence by young people in South Africa is rising. This is viewed as a serious judgement against our society. Spokesperson for the National Prosecuting Authority (NPA) Mthunzi Mhaga provides insight into the NPA's stance on sexual violence by minors.
The rising rate of sexual violence by mainly young people, especially under-age boys, is an indication that we are living in a sick society where people have total disregard for women and children. This is therefore a serious indictment to society to rally behind the National Prosecuting Authority's (NPA) tireless efforts to aggressively deal with this sickening scourge.
We recently learned of the alleged gruesome gang rape of a 17 year-old mentally unstable girl; it induced a sense of shock and outrage even around the world.
Approximately two months before that, five school boys from Port Shepstone in KwaZulu-Natal bunked school, consumed alcohol and allegedly took turns to rape an equally intoxicated young girl, who was their classmate. To rub salt into her wounds they recorded the act on video, which they circulated among their peers and some of the residents of Port Shepstone.
Prosecution
In 2011, 27 girls from a high school in Giyani fell pregnant, seven of whom were below the age of 16 years. This led to the Department of Basic Education's intervention which was met with resistance when officials visited the school and the area.
In 2010, National Director of Public Prosecutions Advocate Menzi Simelane authorised the prosecution of three pupils from Jules High School in Johannesburg for engaging in sexual intercourse while under the age of 16 years. This decision was criticized by many, especially legal experts and NGOs, who regarded it as too harsh and aggressive when dealing with children.
It should be noted that the Sexual Offences and Related Matters Act had been passed five years ago in 2007 and I need to reaffirm the well-known fact that the duty of the NPA and the courts is to interpret and implement the law, which is made by the legislature. It is on that premise that I maintain the criticism levelled at the NPA was and is unfair.
Judgment
A process is currently underway before the North Gauteng High Court where the constitutionality of this Act is the subject of legal determination which is opposed by the NPA. The recent judgment by the Western Cape High Court declaring as unlawful some sections in the Act has led to many panicking in view of the far-reaching implications of that judgment.
The judgment is only applicable to the Western Cape because judges in other provincial divisions are not bound by it. The NPA is in the process of filing an application to have the judgment overturned by the Supreme Court of Appeal.
In the meantime, Parliament has amended the Act by providing for penal jurisdiction (the authority to administer justice and to apply laws to impose punishment for illegal acts) to all presiding officers where a penal provision is stipulated, but it will be presented to the National Assembly and the National Council of Provinces.
When the NPA decided to prosecute these learners, it was noted with concern that this problem seemed to be continuing unabated as the NPA continued to receive similar cases. It was found that the common denominator in all the cases was alcohol and unprotected sex. Advocate Simelane made a call to all members of the community, including parents and teachers to monitor the trends in the behaviour of learners and children in general, as the NPA could not deal with this serious challenge alone.
Huge responsibility
Are we therefore still expected to fold our arms and treat the perpetrators with care when they show clear signs of disregard to our diligent efforts to address their behavioural problems?
Parents and guardians have a huge responsibility to monitor the content of their children's cellular phones and computers, as children nowadays have easy access to the Internet and can easily download sexually explicit material. This is circulated among them, which could tempt them to experiment with adults and their peers.
This is not a breach of your children's rights. Parents might be under the impression that children are asleep at night, while they are in fact in touch with the outside world through social networks.
I impress on parents to apply stricter rules, including confiscating the cellular phones at night and handing them back to their children in the morning. That way one would be able to ensure that one's children do not have ties with such illicit material within one's premises.
Outreach programme
It should be noted that there is a section in the Sexual Offences and Related Matters Act, which compels every adult person, who becomes aware of a child or children engaging in sexual intercourse under the age of 16 years, to report it to the police. Failing this would make that person guilty of an offence.
This therefore empowers us to prosecute any adult person, including parents, guardians and educators, who fail to report these incidents to the police. We must not sit back and watch the decay of society while we have the legislative framework to address this problem.
The NPA has launched a "Schools' Outreach Programme" in order to educate pupils about the implications of engaging in underage sex and the growing tendencies of possessing, cre- ating and circulating pornographic material. These actions will surely not only cause them having criminal records, but will also disrupt their lives and have a negative impact on their future.
For more information, call the NPA: 012-845-6000, or send an e-mail: communication@npa.gov.za