Mzimasi  Dyomfana - Buffalo City Metro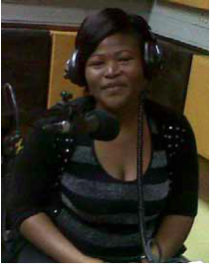 Photo caption: Nathi Gqotsho believes in making things happen.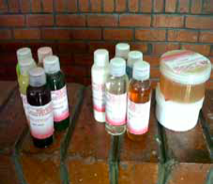 Photo caption: Product offerings from Mamande Chemicals.
First para
Nathi Gqotsho is not someone who sits back and waits for things to happen. She believes that if we want things to happen, we must take hands and make them happen.
This echoes President Jacob Zuma's appeal earlier this year that we must deal decisively with the triple challenges of unemployment, poverty and inequality, because "nobody will do it for us. It is in our hands. And we are equal to the task."
Gqotsho has stood up and rallied the youth in her com- munity to seize economic opportunities provided by government. Through the local Mdantsane community radio, Gqotsho encouraged the public to visit their offices to access their products and services that come at affordable rates. As a result of Gqotsho's efforts, five community members, with virtually no background on manufacturing, are now proud owners of a fast-growing cooperative named Mamande Chemicals, a manufacturer and laundry services cooperative.
Appliances
Located in Fort Jackson in East London, the initiative started in 2000 as a close cooperation and in 2006 a co-operative was formed. As they ventured onto this new path, they received assistance from various government departments and agencies.
In 2008, the Buffalo City Metro Municipality provided the cooperative with washing machines, tumble dryers and other material for laundry services. Through the Small Enterprise Development Agency (SEDA), the Department of Trade and Industry provided two 40-kilogram washers and one 40-kilogram dryer valued at R300 000.
Training
Chemin, a chemical incubator based in East Lon- don provided training in the manufacturing of chemicals, as well as in bookkeeping and office administration.
Today, this business venture has secured a laundry services contract with the Hemingways Hotel in East London and a contract to supply laundry services to hospitals, including Frere and Fort Grey.
The cooperative now employs 10 permanent staff members and is offering employment opportunities to more than 100 people on a contract basis.