Councillors cannot turn you away if you go to them with a complaint. If they cannot deal with your complaint, they should refer you to a relevant department or individual at a provincial or national level who will be able to help you.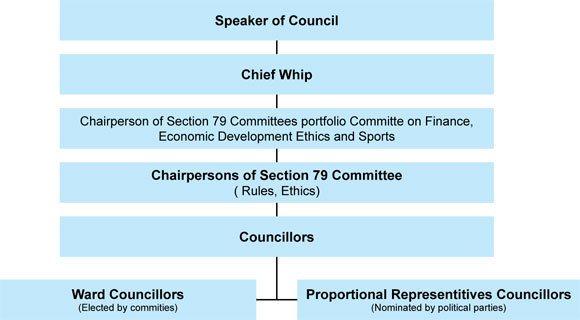 Councillors are people who provide political leadership in wards in a municipality. They are either elected by the communities as independent candidates or they represent the different political parties.
Their term in office is five years in line with the local government elections.
According to Chair of Chairs at the City of Johannesburg Councillor Solly Mogase, councillors are supposed to be able to help people in their ward or get someone to help them.
Chair of Chairs is a position in a metropolitan municipality occupied by a person who all chairpersons of the committees in the municipality report to.
"Communities can bring almost every complaint to the councillor. They are supposed to know almost everything about the functioning of the three spheres of government, from local, provincial and national. Councillors are supposed to help people, if not, and then they should refer them to someone who will be able to help them," he said.
Mogase said councillors are supposed to act the as ears and eyes of government on the ground.
"We are supposed to be the link between government and the people we serve and we should fight for their interests."
You can go to your local councillor to complain about water supply, electricity, housing, refuse collection and services offered by municipalities.
When you have a complaint against your councillor, you can raise it through the chief whip's office of the political party the councillor belongs to, the speaker's office or send a petition to the council.
Mogase said councillors should have constant communication with the people in their respective wards.
Councillors are supposed to meet with those in their wards at least once per quarter to give them feedback about the issues they raise and the decisions taken during council meetings.
"However, due to the number of different issues communities raise with their councillors, there are times when more than one meeting is required. In some cases councillors meet with communities three times a quarter."
To ensure councillors have all the tools to serve their communities, they receive training in management and finance from the South African Local Government Association.
Mogase added that full time councillors were not allowed to hold other jobs while they were serving councillors but part time councillors could.
For more information call Mr Aubrey Ncongwane
Tel: 011 407 7339 email: AubreyN@joburg.org.za
City of Johannesburg contacts: 0860 562 874