While government is doing its best to ensure that all children receive quality education, parents also need to make a contribution to their child's education.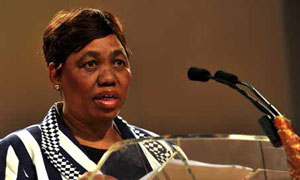 One of the best ways to do this is for parents to take an interest in the affairs of the school their child attends.
From 6th to 28th March 2015, schools across the country will host elections for their School Governing Body (SGB).
During this period, parents who have children at a particular school can be elected to serve for a three-year term on that school's governing body.
SGBs are made up of parents, teachers, pupils and people working in the school like clerks and cleaners.
Over the three-year term, the governing body will be responsible for drafting school policy, which should be in line with the policies of the Department of Basic Education.
According to Director of Education Management and Governance Development at the department James Ndlebe, SGBs are responsible for drafting and implementing financial and religious policies.
Apart from policy implementation, the SGB is also responsible for drafting the code of conduct, maintenance of the physical structure of the school, hiring of teachers and any other activities relating to the day to day running of the school.
"The size of the SGB depends on how big the school is. For example, if you've got a school of about 1 200 pupil, you'll have 17 members of the SGB. Nine parents, 3 teachers, 3 pupils, one admin clerk and the principal," explained Ndlebe.
He said that it was important for parents to participate in the affairs of the schools their children attend because their research showed that the performance of schools at which parents participated in the SGBs had increased.
The Department of Basic Education meets with the SGBs four times in a year to discuss and find solutions of the challenges experienced.
Other role players can also participate in the affairs of SGBs. Churches, traditional authorities, non-governmental associations, clubs and community organisations are encouraged to serve on the SGB in their community.