Written by Gabi Khumalo and Noluthando Mkhize
As the world observed World Aids Day on the 1 December, South Africa used the opportunity to reflect on the gains made in the fight against HIV and AIDS.
This year World Aids Day was commemorated under the theme: "Zero Stigma and Discrimination".
While the country has made strides in fighting the disease over the past 20 years, Vuk'uzenzele takes a look at the country's achievements since 2009.
2009: The start of SA's HIV, AIDS revolution
In 2009 President Jacob Zuma unveiled South Africa's AIDS policy. The following was announced:
All children under one year of age would get treatment if they tested positive for HIV. Initiating treatment was no longer determined by the level of CD4 count.
All patients with both TB and HIV would receive anti-retrovirals if their CD4 count was 350 or less. At the time treatment was available when the CD4 count was less than 200.
All pregnant HIV positive women with a CD4 count of 350 or with symptoms, regardless of CD4 count, would receive treatment. Previously HIV positive pregnant women were eligible for treatment if their CD4 count was less than 200.
Other pregnant women not falling into this category, but who were HIV positive were put on treatment at 14 weeks of pregnancy to protect the baby. In the past this only started during the last term of pregnancy.
These measures became effective from April 2010.
2010: SA launches the biggest HIV testing campaign
In April 2010, President Zuma and Health Minister Dr Aaron Motsoaledi launched the HIV Counselling and Testing campaign to encourage all South Africans to know their HIV status and get screened for TB.
Through the campaign, the department targeted people from the age of 12 and older, with the hope of reaching 15 million people by June 2011.
By December 2010 more than four million people had taken an HIV test. In the same year up to a million people were already on anti-retrovirals. By mid-2012, Health Minister Aaron Motsoaledi announced that almost 20 million South Africans had been tested and knew their status. Millions were also screened for TB.
2011: The launch of the National Strategic Plan
In 2011, President Zuma launched the National Strategic Plan (NSP) for HIV and AIDS 2012- 2016 to deal with TB, HIV, sexually transmitted infections and issues of violence against women. Its goals included:
Reducing new HIV infections by at least 50 per cent by using a combination of prevention approaches.
Putting at least 80 per cent of eligible patients on anti-retroviral treatment with 70 per cent being alive and on treatment five years after initiation.
Reducing the number of new TB infections as well as deaths from TB by 50 per cent.
Ensuring an enabling and accessible legal framework that protected and promoted human rights in order to support the implementation of the NSP.
Reducing stigma related to HIV and TB by at least 50 per cent.
2012: ARV roll-out boosts life expectancy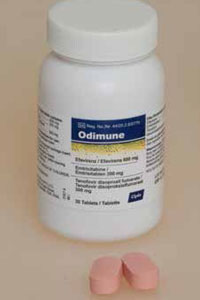 In 2012, the Department of Health released a report on research conducted by the Medical Research Council that estimated that the country's life expectancy, which stood at 56.5 years in 2009, had increased to 60 years in 2011 (57 years for men and 63 years for women).
Added to this, the under-five mortality rate had also fallen - from 56 deaths per 1 000 live births in 2009, to 42 deaths per 1 000 live births in 2011.
2013: The single dose pill
In 2013, the Department of Health announced the introduction of a single dose of the triple combination of tenofovir, entricitabine and efavirenz for people living with HIV.
The new drug meant people living with HIV had to take only one pill a day to maintain their health, saving up to R2,2 billion over two years with a 38 per cent reduction in drug costs.
2014 and beyond
When Minister Motsoaledi presented his 2014/2015 Budget Vote this year, he announced the following:
As from January 2015, HIV positive patients on treatment at the CD4 count of 500 would be put on treatment compared to the current CD4 count of 350.
With regards to pregnant women the Department of Health would now follow option B+ of the World Health Organisation, which stipulates that every pregnant HIV positive woman goes on life long treatment regardless of their CD4 count status. Currently, the HIV policy indicates that pregnant women stay on treatment only while breast-feeding and stop after termination of breastfeeding if their CD4 count is 350.
In 2016 South Africa will host the 21st International AIDS Conference in Durban for all those working in the HIV field, including scientists, policymakers, activists political leaders, healthcare providers, people living with HIV and others committed to the global response to HIV and AIDS.