Sport, arts and culture
South Africa's sporting fraternity and fans were dealt a blow recently when four popular sports stars lost their lives.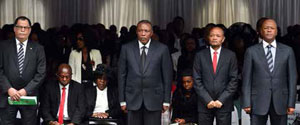 Soccer player Senzo Meyiwa, athlete Mbulaeni Mulaudzi, boxer Phindile Mwelase and former rugby player Tinus Linee died in separate incidents.
Meyiwa was shot and killed in Vosloorus during a robbery. He was the goalkeeper and captain of Bafana Bafana and Orlando Pirates. Meyiwa made his debut for Bafana Bafana in 2013.
Mbulaeni Mulaudzi, an 800m athlete, died in a car crash in Mpumalanga. Mulaudzi won, among others, a silver medal at the 2004 Olympics in Athens, a gold medal in 2009 at the World Athletics Championship.
Boxer Mwelase was in a coma after being knocked out in just her fifth professional fight. She died of her injuries two weeks later.
Linee died after battling motor neuron disease (MND). He played for the Springboks and Western Province. A memorial service was held in remembrance of Mulaudzi, Meyiwa and Mwelase. Linee had not yet passed away at the time of the memorial.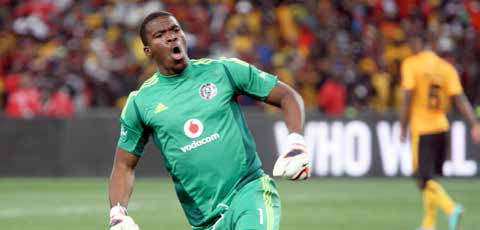 Speaking at the memorial service, Sports Minister Fikile Mbalula said Mulaudzi, Meyiwa and Mwelase were unique, talented stars.
"We can never compare them, they are not the same. All of them in their own way served their country to the best of their ability," he said.
Addressing mourners at Meyiwa's funeral, Minister in the Presidency Jeff Radebe said the goalkeeper was a humble person and should be an example to all who wanted to follow in his footsteps.
"Be modest in your achievements like Senzo [Meyiwa], because even in his national and international prominence, he never came to look down upon his own township and its people," said the Minister.