While the festive season is a time for fun and excitement, it is also time to be extra careful to ensure that by the end of the holidays you are still in one piece.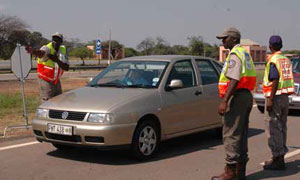 It is important to be vigilant on the roads if you are travelling during the holidays and also ensure that your home is well protected. Vuk'uzenzele put together some safety tips for the home and road.
Advice to keep your premises safe include:
Ask your neighbours to take out the post. Post left in the mailbox indicates that nobody is home.
Make sure you have good lighting. Don't leave outside lights on during the day.
Don't let too many people know when you are going on holiday, only those you trust.
Make sure your doors lock properly and that you have burglar bars.
If your house is broken into, notify the police immediately.
If you are going on a road trip:
Buckle up.
Don't drink and drive.
Keep a safe following distance.
Do not use up your energy on activities, which will increase your fatigue.
Get enough sleep the night before, at least six hours.
Do not travel when you are emotional or stressed out.
Plan your trip, the routes travelled and where you will stop and rest overnight.
Make sure your car is road worthy.
Make sure you have a spare wheel and that it is in good condition and a jack.
Make sure your luggage is in the boot and that is closed properly.
Stop every two hours, taking 15 minute breaks.
Avoid driving between 1am and 5 am.
If you feel tired or restless, pull over at a safe stop and rest for a little while.
If you are travelling at night:
Be on the lookout for suspicious-looking people or vehicles.
Know where you are going, do not use unfamiliar routes to get home.
Lock your doors and close your windows.
If you are bumped from behind, head to the nearest police station or place of safety.
Never leave keys in your ignition to open gates.
Don't wait for your passengers, drive around the block or get out of the car and lock the doors.
Never pick up hitchhikers.
Don't get out to assist someone who seems to be in trouble. Inform the police.
To ensure your safety while shopping:
Avoid carrying large amounts of money.
Don't leave valuable belongings in the trolley.
Don't have your wallet or purse visible. Keep wallet in your front pocket and not the back pocket.
Don't let money be too visible, especially large amounts.
Hold your child's hand and be alert of them at all times. Always accompany them to the bathroom.
Source: SAPS, Department of Transport and SANRAL.