Sport, arts and culture
The Proteas will battle the West Indies in an 11 match series to be hosted in various provinces across the country.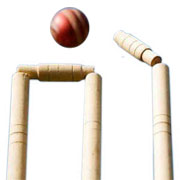 The two teams are likely to use the tour to put final preparations for next year's World Cup to be cohosted by Australia and New Zealand.
The West Indies will bring all their big hitters including captain Dwayne Bravo, spinning sensation Sunil Narine as well as the reliable and hardworking Marlon Samuels who have been a thorn on the side of the Proteas during previous encounters.
The teams play three test matches, followed by three T20 Internationals and five one day internationals.
Fixtures are as follows:
Test matches
December 17 – 21, 1st Sunfoil Test at SuperSport Park in Centurion.
December 26 – 30, 2nd Sunfoil Test at Axxess St George's Cricket Stadium in Port Elizabeth.
January 2 – 6, 3rd Sunfoil Test at Sahara Park in Newlands, Cape Town.
T20 Internationals
January 9, South Africa v West Indies at Sahara Park, Newlands at 18h00.
January 11, South Africa v West Indies, Bidvest Wanderers, Johannesburg at 15h00.
January 14, South Africa v West Indies, Sahara Kingsmead, Durban at 18h00.
One-day internationals
January 16, South Africa v West Indies, Sahara Kingsmead, Durban at 13h30.
January 18, South Africa v West Indies, Bidvest Wanderers Stadium, Johannesburg at 10h00.
January 21, South Africa v West Indies, Buffalo Park, East London at 13h30.
January 25, South Africa v West Indies, Axxess St George's Cricket, Port Elizabeth at 10h00.
January 28, South Africa v SuperSport Park, Centurion at 13h30