This was a year in which we reflected frequently on our nation's achievements during 20 Years of Freedom – 20 years that brought opportunity and hope to millions of our people.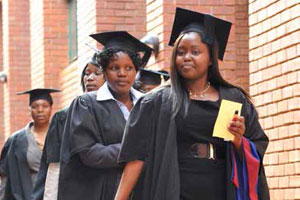 This is the time of year when millions of South Africans – like millions of people around the world – begin to "ease" into the year-end, reflecting on the past 12 months, taking a breather from work (for the 15 million who are employed) and thinking up resolutions for the year ahead.
For government, where our financial year ends on March 31, December is a festive year-end but not an official year-end. We will press on till the end of the financial year, when we start the task all over again of working with all South Africans to move South Africa even further forward. There is no rest for the hard-working or the committed.
Even so, we look back on 2014 as a year in which we achieved many milestones and were also deeply wounded as a nation when we lost compatriots in the church tragedy in Lagos, Nigeria, or, more recently, when we lost our sporting personalities such as Senzo Meyiwa, Mbulaheni Mulaudzi, Shadrack Ngcobo, Phindile Mwelase and Tinus Linee. Indeed we lost many more South Africans who were very special to their families.
This was a year in which we reflected frequently on our nation's achievements during 20 Years of Freedom – 20 years that brought opportunity and hope to millions of our people. From the deepest rural outposts in our country to the ever-changing skylines of our metropolitan centres, there is no place or person who has not been reached or touched by 20 years of transformation.
Social grants, extended public works programmes, community works programmes, government support for cooperatives and emerging farmers, and free social housing, water and electricity for millions of South Africans are among the ways we have brought dignity and security to citizens.
Giving students state funding to study at our universities, making it possible for medical students to develop their careers in a partner country such as Cuba and launching brand-new universities and other institutions of higher learning are among the ways we are investing in our nation's knowledge base for a more sophisticated economy in the future.
Cutting back on the red tape involved in starting a business, creating special economic and industrial development zones, improving our rail and port infrastructure, building new hospitals, clinics and residential settlements have all been part of improving our economy and living conditions – and of creating jobs for people who need them the most.
South Africa's built landscape is changing every day as we undertake ambitious projects that are quickly changing the way we live and do business, the way we feel about ourselves and the way the world looks at and interacts with us.
But our nation faces a much greater challenge: that of building from the inside, not the outside.
As you read this, we are observing 16 Days of Activism for No Violence Against Women and Children as part of a year-round campaign to protect vulnerable groups in our society and to focus our attention on the values and principles by which we live.
This is also a period during which we observe World Aids and the United Nations day dedicated to people with disability.
In addition, with people preparing to head home or on holiday to various parts of the country, this is the time our Arrive Alive campaign advocates safety on our roads and responsible and respectful celebrations around Christmas, New Year and other festivities.
Each year, as we experience these campaigns, we are confronted by frightening statistics, stories and experiences arising from the actions of South Africans whose behaviours, attitudes and actions have not kept pace with the visible development we see around us.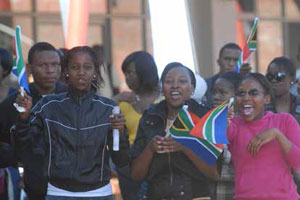 There are just too many of us who live by the knife, the gun, the bottle neck or illicit drugs. There are too many of us who are quick to anger and disrespectful in the way we relate to people around us, especially in situations where we have differences or arguments over the smallest things.
Much of this is driven by factors other than poverty. I say this because among poor South Africans, the majority of people are living lives with respect, dignity and empathy. Some of our poorest compatriots who live on the economic margins and have the least to offer to others, often go out of their way the furthest to share their little with others and to do good.
Much of the violence and conflict we experience in our communities arise from greed or disrespect for common decency and the values of living in harmony with those around us.
Grandchildren who abuse their elders, grandfathers who abuse their descendants, teachers who have inappropriate relations with learners and workplace supervisors who sexually abuse or exploit staff tell us we need to build hearts and minds, not just bricks and mortar.
People who do these terrible things do not live on an island of their own. They live among us. They are in our homes, in our neighbourhoods, in our workplaces, in our church groups, in our sports clubs.
It is a tragedy - and very often a further breaking of the law - that thousands of South Africans stand by idly or turn a blind eye to terrible events, adding to the misery, suffering and violation suffered by relatives, friends, neighbours or colleagues.
The law-abiding majority of South Africans must take a stand that will show those who have no respect for the wishes, lives or property of others that they have no place in our decent society.
When people aren't able to or refuse conduct themselves with dignity and respect, it is our law enforcement agencies to whom we turn for justice, punishment, rehabilitation and restitution.
In such cases, we welcome the occasions on which our courts send clear and severe messages to criminals and show our communities that the courts are responsive to the outrage and trauma we all feel when individuals break the law or the codes of common decency.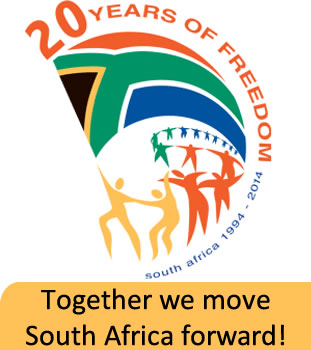 Daily, killers, rapists, cable thieves, members of mall heists and truck-jackings gangs are dealt with by our courts, thanks to the dedicated and often dangerous work of our police, prosecutors and cooperation of witnesses who are often terrified of retribution but choose to take a stand against perpetrators of crime.
However, our justice system should function as our last resort.
Our thoughts and actions should be our first resort in the quest for a better society. It is time we rebuilt our moral infrastructure in the same way we are putting up new houses, schools, bus rapid transit systems or office parks.
The call to this effect was first made by our founding President Nelson Mandela who spoke of the reconstruction and development programme of the mind.
Indeed, this December we unite again as a nation to reflect on those sad moments on the evening of 5 December 2013, when our beloved Madiba left us after an extended illness.
It was a heart-breaking moment for his family, for South Africa and for the world and it was a moment that challenged us to ensure that Madiba's legacy as a moral beacon nationally and internationally - and his many calls to action - would live in our lives as individuals and communities.
While December is indeed a time to take it easy and reflect, it's also a season of commitment not just to New Year's resolutions but to a whole new life ahead.
As President of our Republic and on behalf of government and my family, I wish you a joyous and safe festive season.
I also look forward to seeing how the matric Class of 2014 have done all of us proud.
In 2015, government and I will be alongside you once again to move South Africa forward.