International relations
The African Union (AU) has committed itself to ensuring that leaders who commit crimes against their people are held responsible for their actions. This commitment is meant to promote human rights and democracy, as well as the rule of law and good governance on the continent.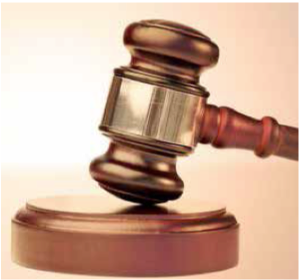 The commitment was made at the recent Extraordinary Summit of the Assembly of Heads of State and Government of the AU held in Addis Ababa, Ethiopia.
The Heads of State and Government also took decisions regarding the relationship between African states and the International Criminal Court (ICC), with special focus on the matter involving the Republic of Kenya's President Uhuru Kenyatta and his deputy William Ruto.
The two are being tried by the ICC for allegedly instigating violence during the country's 2007 general election in which more than 1 000 people died.
Amongst other things, the summit decided to endorse the AU process of expanding the mandate of the African Court of Justice and Human Rights (AFCHPR) to try international crimes such as genocide, crimes against humanity and war crimes. One of the major resolutions taken at the summit is that African leaders must never be put on trial when they are still in office.
According to the AU, this is done to safeguard the constitutional order, stability and integrity of member states.
"No serving AU Head of State or Government or anybody acting or entitled to act in such a capacity, shall be required to appear before any international court or tribunal during their term of office," said the AU in a statement.
The summit also decided that Kenya should send a letter to the United Nations Security Council (UNSC) requesting that the case against Kenyatta and Ruto be postponed until they have finished serving their terms as President and Deputy President respectively. This letter would be endorsed by all African states.