Written by Samona Murugan
In 1990, after Cynthia August was admitted to study for a teaching degree at the University of Fort Hare, she battled to pay for her tuition, buy books and still focus on her studies.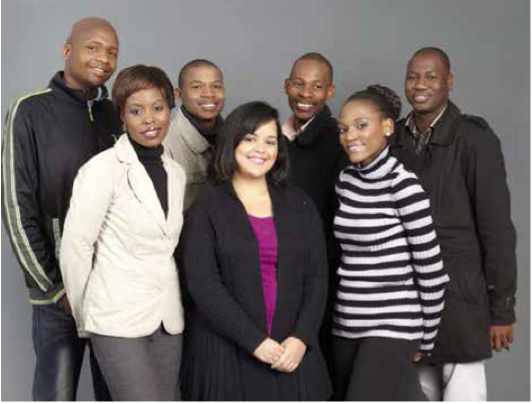 But the following year, she was among the first group of students to be financed by the National Student Financial Aid Scheme (NSFAS). August says without the scheme, she wouldn't have achieved her ambition. "I believe that if it was not for NSFAS I would not have become who and what I am today."
August obtained her degree and went on to become the Head of Department at Hankey Secondary School in the Eastern Cape. Today she is also a councillor for Youth, Education and Gender Affairs in the Gamtobaqua KhoiSan Council and actively encourages and assists learners in applying to tertiary institutions with the help of the NSFAS.
More recently, Vuyane Mhlomi's dream of studying medicine at the University of Cape Town was dampened by his concern over whether his single mum from Khayelitsha could afford his fees.
But in 2006, after being admitted to the School of Medicine at the University of Cape Town, Mhlomi secured finance from the NSFAS.
The NSFAS is a government student loan and bursary scheme that has provided study loans and bursaries to over a million students from across the country since 1991.
Mhlomi remains grateful for the assistance. "The ultimate indicator of my achievement and success was the ability to study towards the career of my choice and through it I created positive changes in my community. Without financial barriers, I've been able to reach my full potential, and I have had the opportunity to meet and work with some of the leading minds in the world. I shudder to think that a little over 20 years ago, equally talented people were denied the opportunity of higher education due to a lack of financial support."
Like August and Mhlomi, thousands of students wanting to study at any of the 25 public universities and 50 public FET colleges throughout the country now have an opportunity to realise their dreams.
A major milestone for the NSFAS was the introduction of the Final-Year Programme in 2011. This ensured that students have their final-year loans converted into a 100 per cent bursary if they passed their final-year courses and qualified to graduate. Through this new programme, government pledged R851 mil- lion which benefited 28 464 students. The programme encouraged students to focus on graduating without having to worry about re- paying their entire loans and allowed them to start working to repay the loans back quicker, enabling them to help other students who also needed financial aid.
What is a student loan?
A student loan is the money you borrow from NSFAS to cover the costs of your studies at any of the institutions of higher learning in South Africa. The costs include tuition fees, residence or private accommodation costs, food, books and travel. This loan must be repaid to the NSFAS when you have finished studying. Depending on your results, up to 40% of your the NSFAS study loan may be converted into a bursary.
The NSFAS has very reasonable repayment terms, which are based on what you earn after you leave university. All loans that are repaid are used to fund other students who also need financial assistance.
How do I apply for NSFAS finance?
Apply for a NSFAS study loan at the institution of your choice or directly through NSFAS by filling in the application form at www.nsfas.org.za and sending it to NSFAS, Private Bag X4, Plumstead, Cape Town, 7801.
The number of new students educated through NSFAS finance increased from 7 220 in 1991 to 199 479 in 2012.
The money NSFAS paid out to students increased from R3.2 billion distributed to helping 29 176 students in 1999 to R8.2 billion to help 200 000 students enrol this year
In the 2012 academic year, the NSFAS lent R7.5 billion. Of this, R1.7 billion was for bursaries for FET college students and the rest for loans/bursaries to university students.
Source: NSFAS