Written by Samona Murugan
Local aviation giants SA Express and South African Airways (SAA) have jumped on-board to train hundreds of young South Africans from disadvantaged backgrounds to become pilots.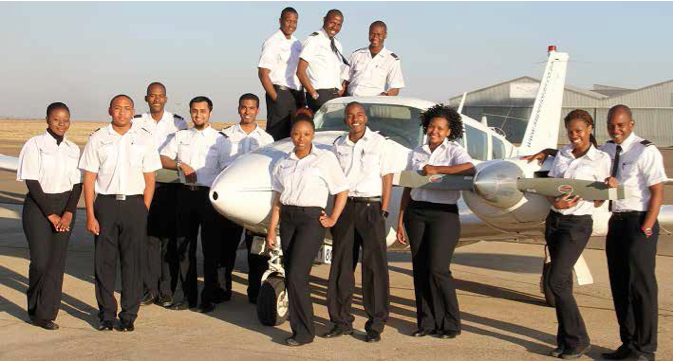 The two state-owned airlines have pooled their resources to create the first ever national pilot training programme for young black cadet trainees. The programme supplements the cadets' tuition, practical training, flying time, accommodation and travel.
The new breed of cadets will have access to the country's best instructors, will use state-of-the-art training and methods and will learn first-hand how to use and control some of the best technology available in aviation.
"SAA is aligned to government's employment equity objectives to accelerate skills development, so we have extended this programme to develop and empower our country's youth," said SAA Chief Executive Officer (CEO) Monwabisi Kalawe.
SA Express CEO Nati Tshanga says the programme will address the serious shortage of skills we have in the local aviation industry. "Although we are making strides, only 47 pilots out of the current 255 pilots are black, so there is still a lot to be done."
The South African Civil Aviation Authority revealed in 2012 that there were currently 26 022 aviation personnel licence holders in the country, of which 2 776 were black, 670 coloured and 553 Indian.
Further examination revealed that only 4 458 of the licence holders were women, of which 1 668 were black, 383 coloured and 238 Indian.
SAA and SA Express last month held open calls for cadets to apply for the programme. Successful candidates will undergo 14 months of theoretical and practical training which will enable them to get an Airline Transport Pilot Licence.
This will be followed by approximately three years of internship.
Upon completion of the programme, the cadets will gain further experience and be able to apply for jobs.
The new cadet programme will boost the number of young black cadets in the country.
For more information on the cadet programme contact 011 628 0353.