Hotline
If you have paid your debt in full, your name could soon be removed from credit bureau listings.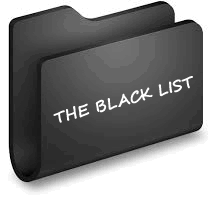 Once you are no longer blacklisted, you will be able to access credit again.
Cabinet has made recommendations in a report entitled 'Removal of Adverse Credit Information Project' tabled by the Select Committee on Trade and International Relations, paving the way for names of people who have settled their debts to be removed from credit bureau listings.
Acting Cabinet spokesperson Phumla Williams said in a statement that the recommendations are meant to help those consumers who have paid their debts.
"This seeks to address the issue of access to credit to those South Africans that can afford credit. These are consumers who may have paid their debts in full and are in a position to afford credit but whose access is currently impeded by negative credit information on their record," said Williams.
She added that the recommendations ensured that consumers who can afford credit are able to access it.
"Inaccessible or expensive credit hinders growth. Access to sustainable credit market is essential to all developmental goals."
Lebogang Selibi from the National Credit Regulator said the recommendations will not only assist consumers to access credit but will also save them from having to spend time approaching courts to withdraw judgements. She added that the removal of the names will only commence after the parliamentary processes are finalized and the minister has issued the relevant notice.