The South African Police Service (SAPS) is urging livestock owners to be more vigilant following a steady increase in stock theft in recent years. Though the SAPS is making progress in dealing with the problem, stock theft across the country remains unacceptably high.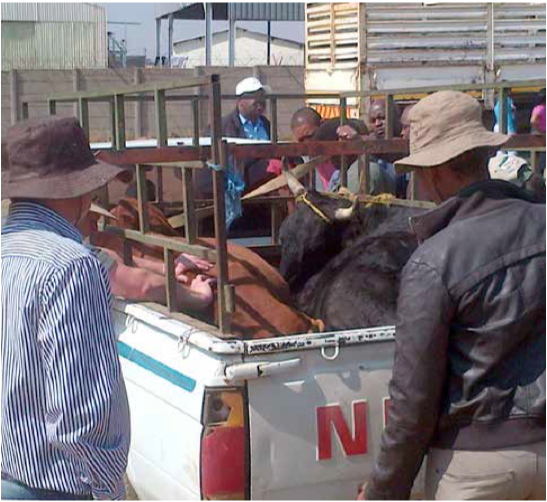 According to the SAPS Stock Theft and Endangered Species Detective Service (Stock Theft Unit), stock theft costs the economy millions of rands every year. The number of stolen animals, including cattle, sheep and goats increased from 171 078 in 2011/12 to 197 998 in 2012/13.
In an effort to combat the scourge, the SAPS is conducting awareness campaigns to educate communities and conducting cross-border operations to prevent theft of livestock.
"There are external forums such as the National and Provincial Stock Theft Forum as well as the Stock Theft Information Centre (STIC) at local level, where the communities are represented," says head of the Stock Theft Unit Brigadier Vinesh Singh.
Brigadier Singh adds that stock theft is a nationwide problem that has negative effects, especially on small and emerging livestock owners.
One of the victims is Chief Samuel Ramugondo of Mukula village near Thohoyandou in Limpopo who has had many of his prized cattle stolen.
Ramugondo, who has lost 90 cattle since the beginning of the year, says the problem is not only confined to his village but affects surrounding villages as well.
Ramugondo says the theft has affected him so severely that he has lost count of how much livestock he has lost.
"Nationwide stock theft is costing South Africa hundreds of millions of rands annually and it is seriously hampering the empowerment of emerging livestock owners and threatening the profitability of all livestock owners," he explained.
Brigadier Singh says KwaZulu-Natal, Free State and the Eastern Cape are the hardest hit by the problem. He says police cannot win the fight against stock theft on their own and community involvement is needed.
According to recent crime statistics stock theft has decreased, but it remains high. Theft declined by 35% from 2004 to 2013.
He says that thieves are becoming cleverer and employ different tactics across the country.
"For example unattended livestock is stolen from the grazing camps or kraals, removed to specific area, slaughtered or loaded and sold," he warned.
Brigadier Singh urges livestock owners to report crime as soon as to the nearest police station.
Tips on how to take care of your livestock:
Make sure that fences and gates are kept in good condition.
Mark animals as prescribed.
Count livestock regularly.
Animals should be kraaled at night.
Keep a proper livestock register.
Make sure that livestock is properly looked after (herd boys).
Report stock theft as soon as possible.