Written by Samona Murugan
Small business owners got a chance to mingle with their peers and exhibit their products and services when the Eskom Business Investment Competition (BIC) got underway recently.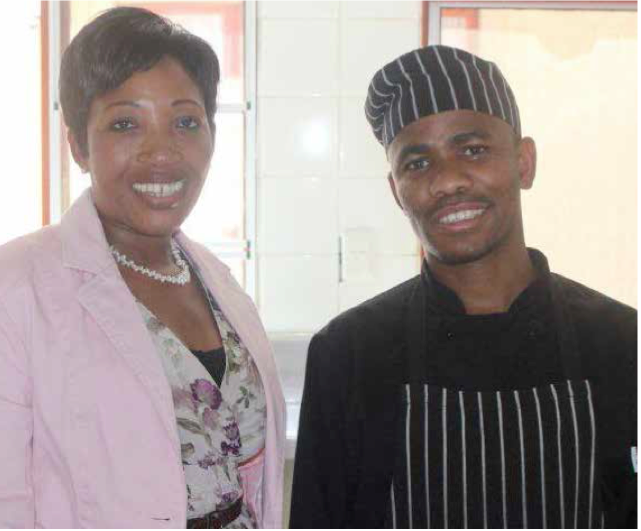 Now in its sixth year, the awards recognise, honour and reward small business owners for showing originality and tenacity in making their dreams come true. The BIC is part of the Eskom Development Foundation's on-going Corporate Social Investment (CSI) enterprise development programme.
According to the foundation's CEO Haylene Liberty, South Africa has one of the lowest numbers of entrepreneurs among its population compared to other developing countries. "Our research also shows that about 73% of all workers are employed by small enterprises - this shows us that small business has the ability to create jobs."
The BIC competition, which aims to create opportunities for growth, was open to small and medium-sized black-owned enterprises in South Africa.
The competition's overall winner, Pyramid Electrical Contractors, received R200 000.
Started as a small entity by the husband and wife team of Ganief and Kariema Price in 1999, the business now has a staff complement of 14 and five vehicles, operating from its own premises in Landsdowne.
They specialise in cable tracing, cable fault location as well as repairs to underground electrical cables. They also offer low-voltage network reticulation and general electrical maintenance.
Skills development is a big priority at Pyramid and staff are offered regular in–house training and learnership programmes. This quality workmanship and skills development is what impressed the judges of the competition.
"Entrepreneurial development drives our economy; and competitions like this inspire new entrepreneurs," said Ganief.
Sixty finalists in the manufacturing, trade and service or agriculture sectors also received R10 000 each to help grow their businesses. All finalists and winners were also given the chance to exhibit at the Business Opportunities & Franchise Expo held in Johannesburg in September. The expo allowed business owners to build brand awareness and interact with potential customers and investors.
Vuk'uzenzele caught up with two of the competition's finalists to find out about their businesses.
Thapelo Motsage of Bongle Tota Trading Enterprise - Manufacturing category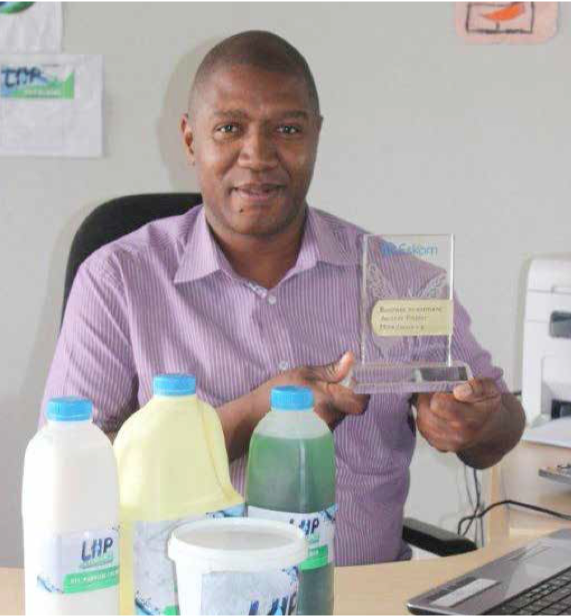 For owner and operator of Tota Trading Enterprise Thapelo Motsage, running his own business was a distant dream, until he ran an errand for his wife one day and an idea sprang to mind.
"I had to buy cleaning detergents for our home and after seeing the various brands, options and prices, it struck me that people had to go into town to buy products and I realised that I could supply and make my own products," recalls Motsage.
Entrepreneurship was always a hidden passion for this Kimberley-born businessman and after working as a public servant for many years, first in the provincial treasury, then at the Gambling Board before joining the Expanded Public Works Programme (EPWP), his passion began to surface.
"During my involvement with the EPWP projects, I helped many a cooperative start up and develop and I realised I could also excel in this field."
In 2009, Motsage started up Bongle Tota Trading Enterprise to supply cleaning products such as liquids and detergents to his community of Galeshewe at wholesale prices.
People no longer had to go into town to buy from the leading retailers. Motsage provided an affordable service closer to home that saved his community time and money.
Despite the great idea, it was very difficult to get communities used to different and cheaper brands, says Motsage. "People are extremely brand conscious and loyal to particular brands. I had to get them to try new products and once they saw for themselves how great they worked, only then were they convinced and started to support me."
Motsage then began approaching local organisations and companies to buy cleaning products from him and today he supplies various hospitals, schools, clinics and a correctional service facility in Kimberley.
After receiving assistance from the Small Enterprise Development Agency (Seda) and the Department of Trade and Industry (dti), Motsage received funding of R290 000 from the De Beers group, which he used to fund his new venture - making his own brand of cleaning products - Lethabo Hygiene Products. He used the money to buy machinery and to kickstart his operations. He now employs 14 people full-time to manufacture products and provide cleaning services to his clients.
"My aim is to be a leading cleaning company in the Northern Cape that will provide one-stop cleaning solutions," says Motsage. To date he has developed and packaged six products, dishwashing liquid, all-purpose pine gel, bleach, window cleaner and fabric softener.
He also offers cleaning services for offices, shopping centres, schools, guesthouses and hotels. His services include window cleaning and gardening.
Motsage also has a cleaning contract with one of the educational training colleges that will form part of the new Sol Plaatje University, currently being built in the Northern Cape.
Motsage was elated when his business made it to the finals of the Eskom BIC awards recently. "A lot of hard work and sweat goes into sustaining and growing a business. It is not for everyone, but if you have the passion and are willing to take risks, they will eventually pay off."
Repa Guesthouse - Trade and services category
The decision to leave a stable job to pursue her passion for serving others came with its fair share of challenges, but for Neiso Mophule of Hillcrest, Kimberley, it was a decision she would never regret.
Mophule, who had worked in human re- sources management for 10 years, decided in 2005 to quit her job, and together with her husband Chris, a pharmacist, decided to invest their savings and open a guesthouse in the area. The idea came to the Mophules after they were approached by a friend to host a delegation of 10 people for a few days.
"There was a shortage of guesthouses in the area, and so we agreed to open up our home and out-house to host the delegation. I woke up early, cooked for the guests and prepared their rooms and realised I loved every second of it," says Neiso.
"At the time there weren't many black-owned upmarket, reputable guesthouses in the area, so this was a great niche market to tap into," explains Neiso.
The couple soon found the perfect spot in a gated community in Kimberley and began building the perfect guesthouse named Repa, which means relax in Setswana.
Getting involved from beginning to end, Neiso wanted the house to feel modern, so guests could feel at home, but experience a leisurely stay at the same time. The two then applied for funding from the dti and received close to R700 000.
They have 17 rooms, four self-catering units, a conference centre, a shuttle service and employ 10 full-time staff, including skilled chef Wandile Mabala.
"Repa has changed my life, and I am able to interact with and meet people from all over the world. The greatest part is they love my oxtail recipe, so it keeps guests coming back for more," says Mabala.
The duo has achieved great success and scooped many awards, like the Emerging Tourism Entrepreneur of the Year in 2009 and a Tourism Service Excellence award in 2010.
They have also been invited to attend and exhibit at various tourism indabas both locally and internationally, and most recently scooped the finalist award for Trade and Services in the Eskom BIC competition.
"The thing that defines a great business in the service industry is our ability as South Africans to incorporate our culture into what we do. We are known as the most hospitable country in the world and we embrace that every day," says Neiso.
For financial assistance from the dti visit www.dti.gov.za or call 0860 843 384.
For more information on the Eskom Business Investment Competition contact 011 544 1900 or email bic@groundedmedia.co.za.