A land settlement deal near Alice in the Eastern Cape heralds more black participation in the tourism sector.
An Eastern Cape community is set to walk on the wild side after receiving government funding to facilitate a community-led wildlife management programme.
The community of Double Drift near Grahamstown comprises 1 500 people from 264 families. They were removed from their land by the Ciskei government in 1991 to make way for a white-owned game reserve.
The community recently received the title deeds for the land which was returned in terms of the land redistribution programme.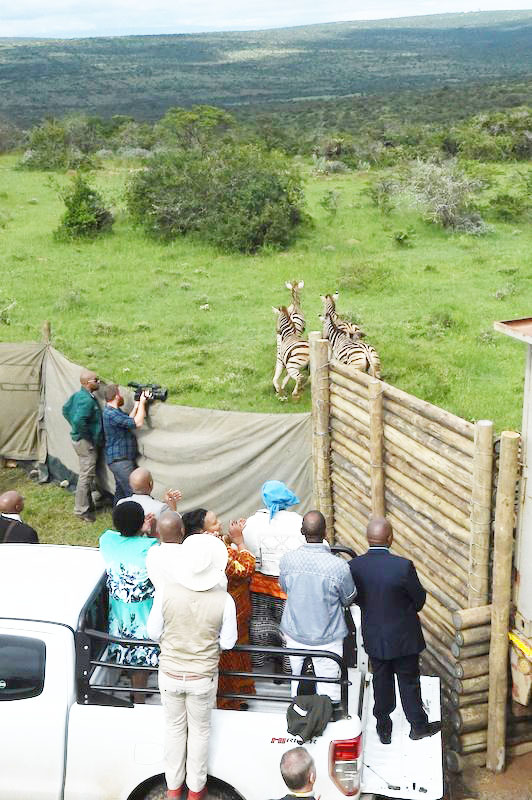 According to Eastern Cape Premier Phumulo Masualle, R21 million has been committed to the land settlement deal and is being handed over in phases.
"This is a significant step in terms of conservation and transformation. The facility is being developed to compete fairly with other game reserves and government is supporting the community through funding, the donation of game and training," said Masualle.
The community, which co-manages the game reserve with the Eastern Cape Parks and Tourism Agency (ECPTA) under the banner of the Likhayalethu Communal Property Association (LCPA), received R6 million from the Department of Environmental Affairs to develop a wildlife economy venture on the 1 400 hectare game farm that was bought for them through the Department of Rural Development and Land Reform.
LCPA chairperson of the Mxolisi Ngesi, said the community lodged its claim in 1998. In 2012, community members were given 23 500 ha which has since been supplemented by the additional 1 400 ha game reserve.
"We are very excited because we finally got everything we wanted. The government gave us funding for infrastructure. We have game which includes 10 mountain zebra, 15 hartebeest and 10 eland," said Ngesi adding that buffalo and impala would soon be acquired.
He added that the community was getting training from the ECPTA to run the game re-serve.  
"The plan is to build two lodges and currently we are building field ranger bases and a boma to offload the animals," said Ngesi.
"Through the installation of a 10 km fence and the entrance gate, 61 job opportunities for the community have been created," said the Minister of Environmental Affairs Edna Molewa during the official handover.