Written by More Matshediso
Low cost South African Bureau of Standards (SABS) approved sanitary towels have the potential to become a thriving manufacturing business for young people in the area.
O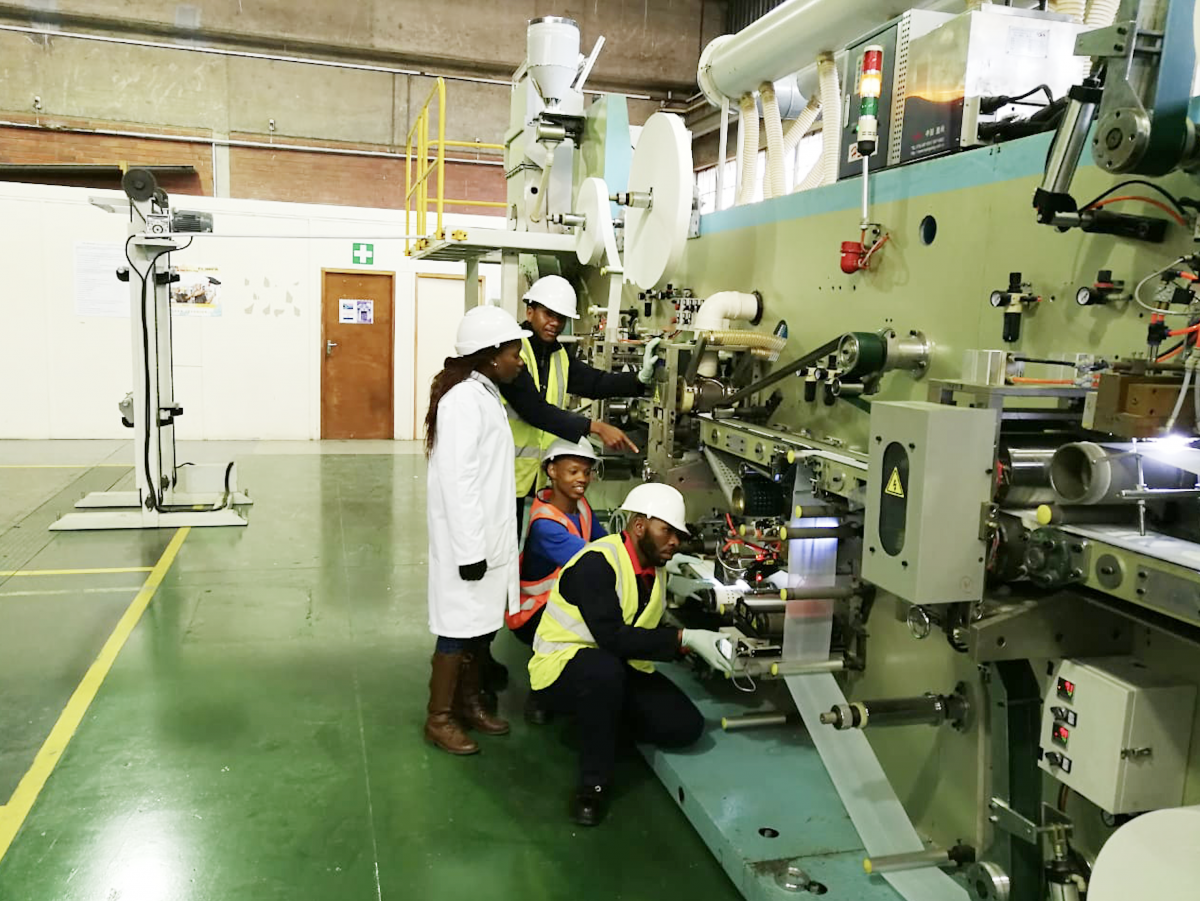 ne of the successful graduates of a Technical Vocational Education and Training institutions is making a big difference when it comes to women's health in KwaZulu-Natal while showing that its "cool" to be a woman artisan. 
Twenty eight year-old Sinenhlanhla Majozi is a technician at a factory that manufactures low cost sanitary towels at the Coastal College Skills Training Centre for the community of Hammersdale near Durban.
Her job as an artisan is to maintain the machine which produces the sanitary towels, and she was well prepared for her position after obtaining an electrical engineering qualification from the TVET.
The college also houses the Coastal College Skills Training Centre so that many of the students who graduate are able to secure a job.
"The machine that we use is able to manufacture about 366 towels per minute. They are of good quality and they are very affordable. Women can get one pad for about R1,20," she explained.
Students from the Coastal College Skills Training Centre and women from the Hammersdale community in KwaZulu-Natal took it upon themselves to manufacture the low cost sanitary towels to respond to the demand for affordable sanitary towels in the area.
"So far we supply Ukusa Secondary School with about 300 packets of sanitary towels per month. We are still working on marketing our product and distributing it to other parts of the province where it is needed by most women," Majozi added.
She said she believes in the project because she is a woman and wanted know how the product that she uses is manufactured.
Majozi said about six other females from the community are currently being trained to operate the manufacturing machine as well.
"We heard about this opportunity and wanted to be part of the project to see how sanitary towels are manufactured from scratch," she said.
At the moment there are three technicians and four operators who form part of the manufacturing team with other students who work as promoters of the pads.
The Department of Higher Education and Training had also been on a massive drive to encourage young people to be artisans.
It is being delivered through the Decade of the Artisan Programme which advocates that it is "cool" to be a woman artisan. The department reported that the numbers of females registered for artisanal trades were below 25 percent for the 2015/16 financial year and that this sort of project can help change perceptions. 
Did you know?
Artisans can earn far more than professionals like bankers and accountants. For example, a plumber or electrician can earn R1000 an hour when they've gained some experience.