Written by Amukelani Chauke
The Western Cape Department of Agriculture runs a programme that helps new and established farmers with a support mechanism from day one – when they need help with funding– until they become self-sustainable.
The Farmer Support and Development Programme has helped young people like Wayne Mansfield (33) from Paarl, who has gone from working as a hawker for his uncle at the Cape Town Market during his school days to exporting his own lemons that he farms on a leased piece of land.
Ten years ago, when he was a 23-year-old entrepreneur, Mansfield turned down an opportunity to work at a farm he was sourcing lemons to resell. Adding that he was younger and had little interest in farming.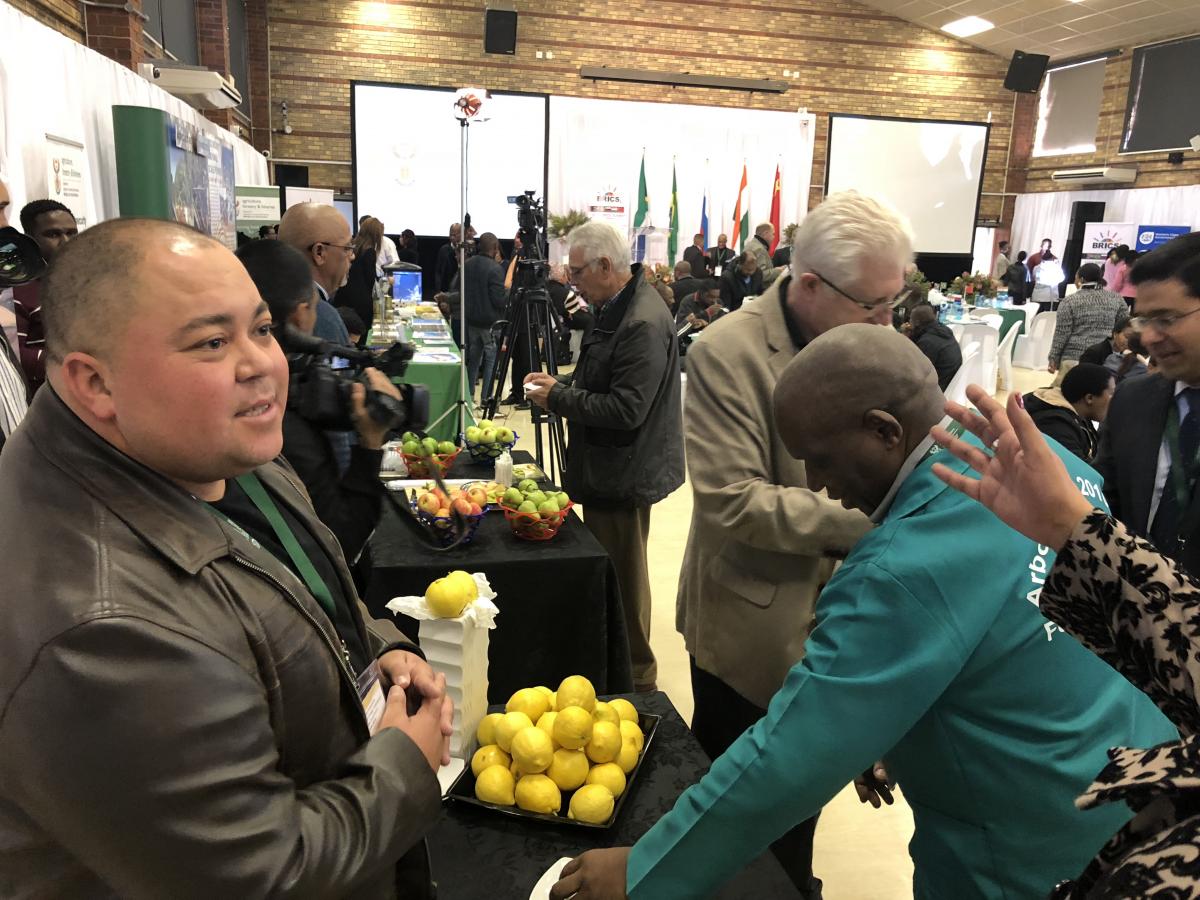 However, a couple of years down the line, he changed his mind when he noticed an increased market demand for lemons. 
"I also noticed that farmers were doing what we hawkers were doing – they were packing their own stock and selling it at the Cape Town market. I realised that soon there would not be a good market for us hawkers," he said.
Around 2013, a local farmer agreed to mentor Mansfield and leased him 12 hectares of land. He also installed an irrigation system that enabled Mansfield to plough.
In 2015, he was able to export about 31 tonnes of lemons and in 2016, this figure rose substantially to 168 tonnes.
Thanks to the mentorship and help received from the Farmer Support and Development Programme which saw him receive a Comprehensive Agricultural Support Programme (CASP) grant in 2015, he was able to put down strong roots and flourish as a farmer.
Building capacity for farmers
The Farmer Support and Development Programme aims to build the capacity of historically disadvantaged communities and individuals, in particular Land Reform beneficiaries. It caters for emerging, subsistence, smallholder and commercial farmers.
Project administrator for agricultural development support services at the Western Cape Department of Agriculture Shaheed Martin said the programme has helped farmers become self-sustainable.
"We assist farmers' right from the start. This means we help them with the applications process to access grant funding and once they are approved, we help them with implementation and production," he said.
He explained that the department takes a holistic approach and provides the full complement of agricultural support services, including infrastructure support.
"We have economists and they in turn will give the farmer access to markets once they are established." he said.