Written by More Matshediso
A public private  partnership is bridging the digital divide and opening a whole new world of visual learning.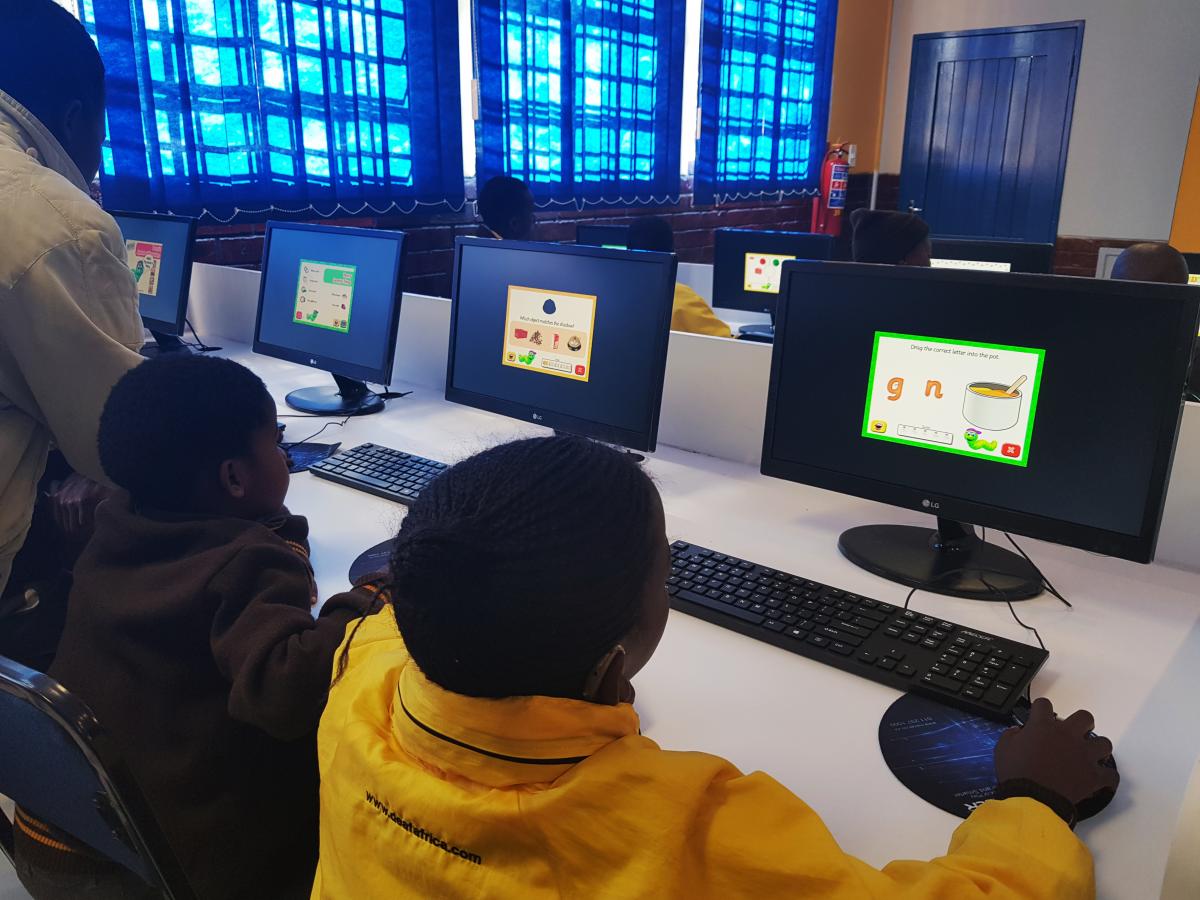 Learners at Sizwile School for the Deaf in Dobsonville, Soweto, are enjoying a more interactive and visual learning experience after a computer laboratory was handed over to the school by the Department of Social Development in partnership with the MTN SA Foundation.
Principal Luhindi Madilonga said the donation of 22 computers to his school will help ensure that learners improve their overall performance. The computers have specialised software that caters for the needs of deaf learners. The package includes internet connection free for 12 months.
"Our learners rely on visuals to learn and not sound because they are deaf and using technology to teach them will only enhance teaching and learning in our school," he said.
"Over and above providing lessons, the computer lab will be used for South African Sign Language examinations," he said.
Different classes will take turns to make use of the computer laboratory. The school has Grade R to Grade 12 classes.
The school was established in 1978 and educates about 272 learners between the ages of three and 18 years. About 84 of these learners stay in a hostel on the school premises.
"We not only accommodate learners from Gauteng. Some of our learners come from Mpumalanga and Limpopo," he said.
Sizwile School for the Deaf was identified as one of the 40 South African schools that will receive computer laboratories from the public private partnership between the Department of Social Development and the MTN SA Foundation in 2018.
The aim of the partnership is to address the issue of a lack of technologically advanced and user-friendly educational equipment in schools to assist learners with special needs.