Playing games are helping a disadvantaged Western Cape community.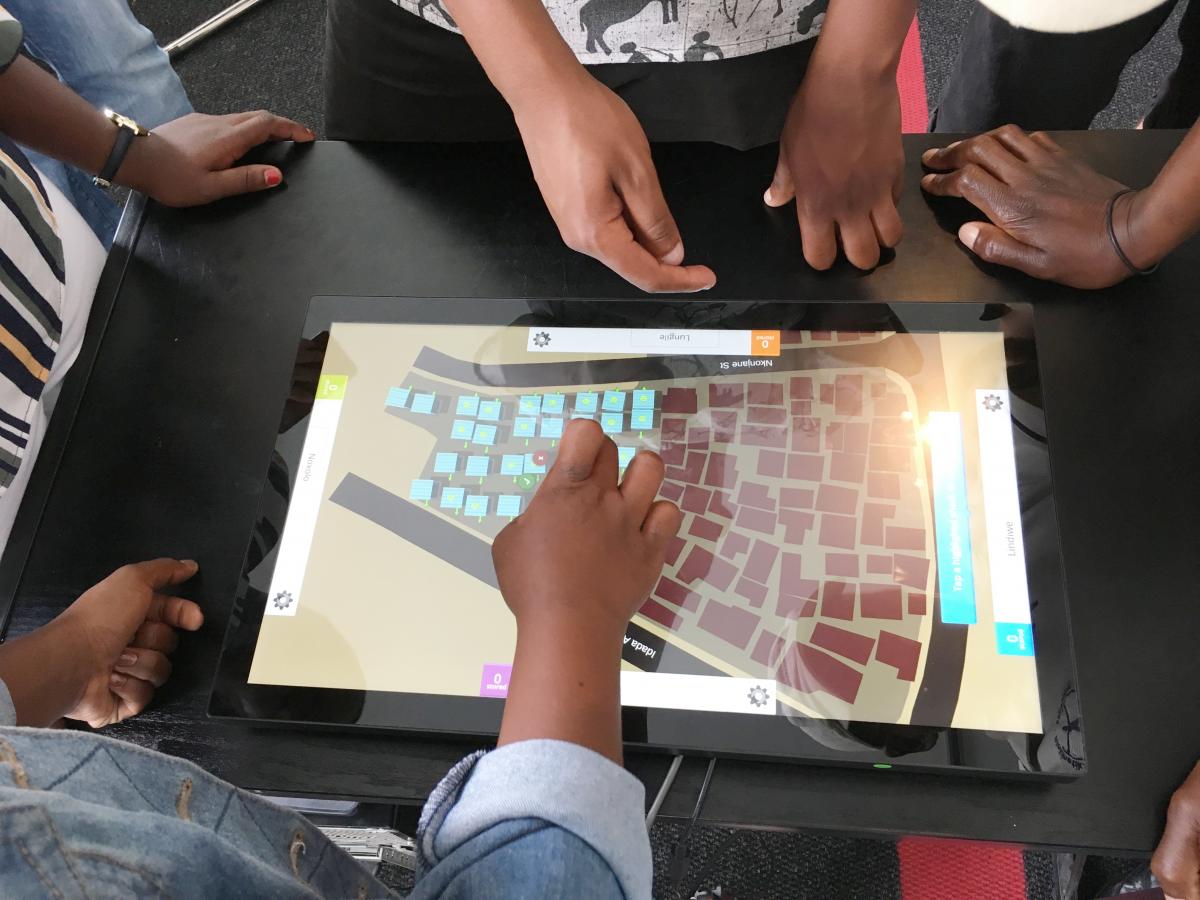 Many people view digital gaming as a hobby or past-time without much educational value but in the Western Cape the use of digital games is emerging as a revolutionary way to improve living conditions in disadvantaged communities.
Established by the Cape Innovation and Technology Initiative and funded by the Western Cape Department of Economic Development and Tourism (DEDAT), the Serious About Games initiative supports the development of games that encourage learning and social change.
"Games make great tools for learning. But unlike books and television games they are immediately interactive," said Nicholas Hall, CEO of Interactive Entertainment South Africa, a partner in the project.
In 2016, a competition was lauched, calling for local game developers to create a game that would help address socio-economic challenges in the Western Cape. Out of 16 finalists, the winner was announced as Vukuzenzele, an Android-based game which allows communities to learn about a concept called reblocking.
Reblocking refers to a community-driven process in which settlement layouts are redesigned to allow better access for emergency vehicles and the provision of infrastructure and basic services.
Nokuthula Dlamini from Khayelitsha is one of the community members who found the game educational after playing it said that Vukuzenzele gives communities the power to change their living environment for the better.
"Since I am now aware of how settlement layouts should be I can do it myself all because of the Vukuzenzele game."
The reblocking concept was developed by non-profit organisation Ikhayalami, which partnered with software development company RenderHeads to develop Vukuzenzele. The game is now being tested in the AT Section of Khayelitsha on the outskirts of Cape Town.
Andy Bolnick, founder and manager of Ikhayalami, said that 28 community members split up into teams of four and played the game.
"Each player in the team chooses two shacks to move and then repositions them so eventually the entire settlement is reconfigured. The level of interest has been amazing. By their own choice, each team spent 30 hours playing the game," said Bolnick.
From the seven new layouts created, the Vukuzenzele team, in collaboration with DEDAT, chose three which they believed would be most suitable for implementing the reblocking process in real life.
"This really puts the layout of settlements in the hands of the community. They start to understand the limitations and challenges, and they get excited by what their settlements could look like," said Bolnick.