Written by More Matshediso
Sport, Arts & Culture
A West Rand school principal is happy that his learners have been given a sporting chance to develop their athletic abilities.
Having recreation and sport facilities at schools not only contribute to the overall wellbeing of learners but also nurtures their talents outside the classroom.
This is what Thaga Mankgaba, the principal of Setlolamathe Primary School in Kagiso in the West Rand, had to say after the launch of sport facilities at his school recently.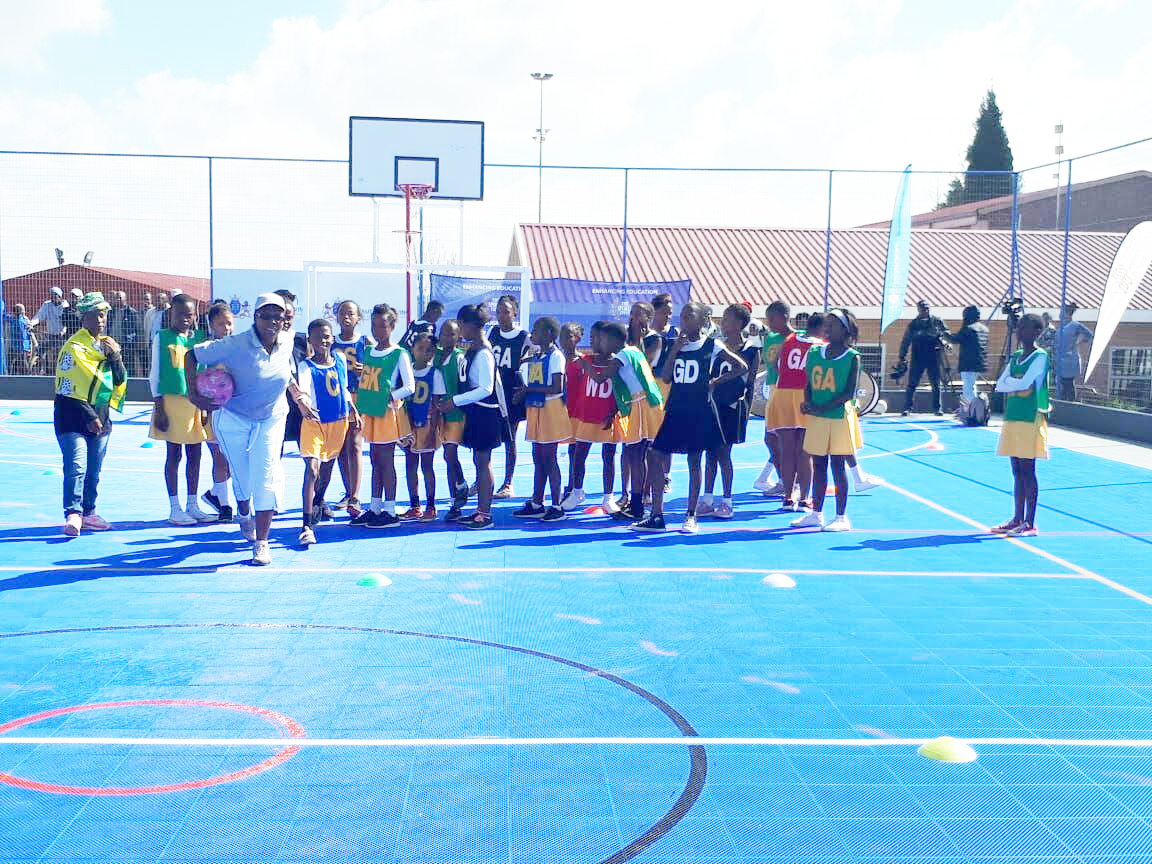 Setlolamathe is one of the two primary schools in the West Rand that had new recreation and sport facilities built on their premises through a partnership between the Gauteng Department of Sport, Arts, Culture and Recreation; Rand West City; Mogale City and Sports Trust.
The facilities boast soccer fields and netball, basketball and tennis courts, among others.
"Some of our learners are not gifted academically but they are passionate about sport. These facilities will help enhance their performance," he said.
Mankgaba added that the facilities will not only benefit the school but the community of Kagiso as a whole.
"Although priority will be given to our learners, community members can also benefit from these facilities if granted permission by the school governing body to play games on weekends," he said.
"We plead with community members to help the school safeguard these facilities and everything in our school because this is important for the future of our learners and generations to come. This is a good investment, let us take care of it," Mankgaba added.
Another school that received similar sport facilities is Phandulwazi Primary in Mohlakeng, also in the West Rand. 
This brings to four the number of facilities opened within the West Rand since 2016 through the partnership. The other two were opened at Toekomsrus Stadium and Phahama High School in Mohlakeng.
The Gauteng Department of Sport, Arts, Culture and Recreation said the landscape of Gauteng's recreation and sport facilities within the West Rand is improving. 
 Through its mass participation programme, the department said it wants to promote healthy and active lifestyles in communities and at the same time work towards the transformation of sport.
 "We are on a drive to address the shortage of sport and recreation facilities and ensure that everyone, including previously disadvantaged communities, has access to well-equipped facilities that support a variety of sport codes," the department said.