Written by Hlengiwe Ngobese
A KZN community  views grapes in a new way thanks to a community winery that is empowering people and creating jobs.
Wine vineyards and the Cape are intertwined but a KwaZulu-Natal (KZN) co-operative winery hopes to break this perception with the introduction of a fine coastal wine made with grapes grown in rural vineyards.
The 12 hectares of vineyards are spread across the Ilembe District Municipality in the rural areas of Mandeni, Ndwedwe and Maphumulo. The project is run by a local Ilembe co-operative and supported by the KZN Department of Cooperative Governance and Traditional Affairs, which has injected R19,5 million into the development of the vineyards and processing facility.
Named Seventeen 87 (the year in which Zulu King Shaka was born), the wine not only pays tribute to one of the province's most legendary leaders but is a proudly KZN product, with all processes done locally.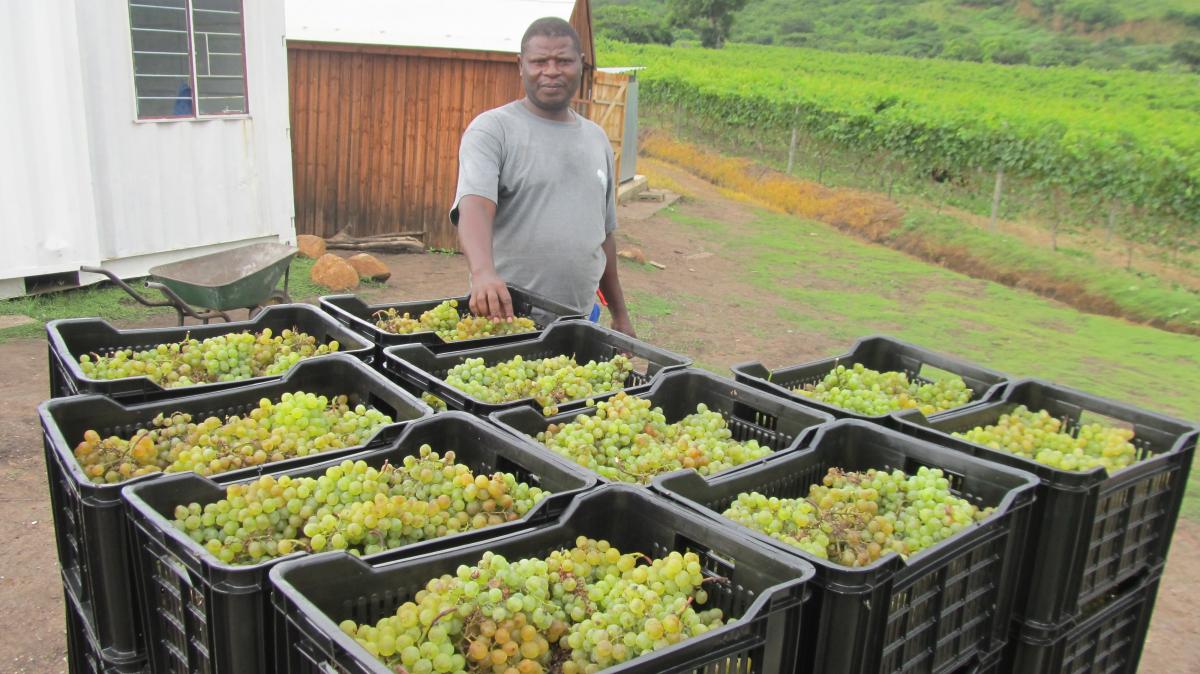 Mandeni Nyoni Ilembe Co-operative supervisor  Sipho Gumede is a member of the cooperative and said the business  has changed the lives of people in Mandeni.
"We were sitting at home hopeless without jobs but now we are able to take care of our families.  To hold this bottle of wine makes me emotional and proud at the same time since this is something l was part of from scratch."
"l now know how to plant, nurture and spray the crops. l am able to pass this knowledge to someone else. I did know about the varieties of grapes but being here l am able to differentiate them," said Gumede.
He said what he enjoys most about the project is that he is working with members of his community and they are building a business that belongs to them.
Seventeen 87 was introduced at Africa's Travel Indaba held in Durban recently.   
The vineyards in the Mandeni and Maphumulo local municipalities saw their first harvest in February, with the testing of the winery equipment conducted by a viticulturist in the same month.
 In the three months that followed, eight tons of grapes were processed and 8 000 litres of wine produced.
Winemaker Daniel Maerkl who was teaching the cooperative how to cultivate the wine explained that the community owns the project and will be empowered to eventually manage all the winery's processes on their own.