The National Heritage Council (NHC) is a statutory body established in terms of Section 3 of the National Heritage Council Act No. 11 of 1999. It has, as one its key mandates, a responsibility of disbursing funds for approved heritage projects. In allocating these funds, the National Heritage Council aspires to expand the base of participation of heritage organisations in the country.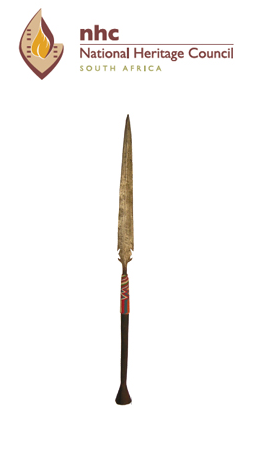 Do you have a project on heritage and need funding? The National Heritage Council would like to help you and your community. Apply now! Closing date – 20 September 2011
Applications are invited from the following:
Educational institutions participating in heritage projects
Non-profit making organisations (NPOs)
Parastatal bodies involved in heritage projects
Non-governmental Organisations (NGOs)
Community based Organisations (CBOs)
Local Government Bodies involved in heritage projects (Municipalities)
Associations
Individuals who are involved in heritage projects/programmes- and must be willing to partner with credible institutions for their project implementation and reporting
Foundations
Trusts
Section 21 companies not for gain.
NB: Organisations that qualify for funding but do not have the necessary compliance requirements must be willing to be administered or partner with credible organisations or institutions for purposes of financial reporting (audited financial statements) and capacity building. (A memorandum of understanding must be entered into to define the partnership and roles of the partnership.)
Applications from the following are not eligible to apply for funding from the NHC will not be considered:
Close Corporations (CCs); Private companies (Pty) Ltd; Section 21 for gain; Employees of the National Heritage Council and their immediate families; Projects that were funded by the Department of Arts and Culture and its related institutions; Applicants who receive funding from other donors should make a full disclosure and detail a justified need for NHC to consider the application.
Requirements
1. Funded initiatives:
Projects must have been initiated in South Africa and support the National Heritage Council Strategic Initiatives with preference given to projects that respond to the government's national imperatives including but not limited to the following: Education and Awareness, Poverty Alleviation, Nation Building, Transfer of skills, Capacity Building, Sustainable impact projects, Equity and redress of historic imbalances, Creation of partnerships.
2. Important applications guidelines:
Applicants must be on the official NHC forms which are available on the website www.nhc.org.za or can be requested through our e-mail address: funding@nhc.org.za or telephone number 012 348 1663
3. How to submit your application:
Post:
The National Heritage Council
P O Box 74097
Lynnwood Ridge
0040.
Hand delivery:
Office No. 16
Domus Building
No 57 Cnr Kasteel and Ingersol Roads
Lynnwood Glen
Pretoria
NB: No faxed and emailed application forms will be accepted.
4. Applications received without the following compliant documents will not be considered:
NHC application form; Your company/organisation registration certificate/Trust Deed; Your current Tax Clearance Certificate; Latest signed audited financial statements; Certified identity documents of authorised persons and a business plan.
5. How will you know if your proposal was successful:
Successful applications will be contacted directly and published on the NHC website and annual report after contractual agreements are concluded. Should applicants not hear from the NHC 90 days after the closing date, they should consider their application unsuccessful.
NB: Successful applicants will be subjected to verification prior to official notification
6. Funding ranges:
Small : up to R50 000
Medium : R51 000  - R100 000 
Large : up to R1m
7. Closing date: 20 September 2011, 15h00. Applications received after the closing date will not be considered.
The National Heritage Council reserves the right to award or not to award funding
P.O Box 74097
Lynnwood Ridge
South Africa
0040
Domus Building
Office no. 016
57 Kasteel Road
Lynnwood Glen
South Africa
0081
Tel: 012 348 1663/8233, Fax: 012 348 2833
E-mail: nhc@nhc.org.za