Written by Mbulelo Baloyi
Know Your Minister: Tourism
The Arts and Culture Department, in cooperation with the Department of Tourism, is working on a programme that will see the country's heritage resources boost tourism.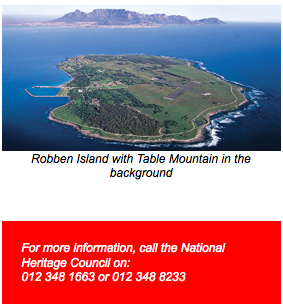 The National Liberation Heritage Route was started as a celebration of the history of the struggle for freedom. The project seeks to document, as well as preserve, the memory of South Africa's liberation movements.
The Liberation Heritage Route is a project of the National Heritage Council (NHC), which is an agency of the Department of Arts and Culture. The route is already a major attraction to tourists because it reflects the country's rich history through its changing phases from oppressive regimes until democracy.
The project is aimed at identifying and recording different stories, events and sites related to the liberation struggle. Some of these sites form part of South Africa's list of possible World Heritage sites.
Economic development
Heritage tourism is one of the most important resources that can be used for economic development in South Africa.
With South Africans from all walks of life celebrating their rich heritage this month, the departments of arts and culture and of tourism and the respective agencies that report to them have identified this new kind of tourism as a way to contribute to job creation as part of government's New Growth Path.
By attracting tourists, many of South Africa's museums and other heritage resources such as our World Heritage Sites like Robben Island and Mapungubwe, contribute to social and economic development.
Local communities
In addition to international tourists, the NHC aims to make our heritage more accessible to local communities. Many of these have limited or no access to it, especially those living within or around the localities in which some of the heritage sites are situated.
Profits gained from heritage tourism will be invested back into preserving heritage sites so that they would continue to attract more tourists which in turn would provide more jobs.