Written by Louise van Niekerk
Fun & games
In South Africa, September is Heritage Month. This is a time when we celebrate our rich cultural heritage.
South Africa has eight World Heritage Sites. World Heritage Sites are places in different countries that are considered to be of "outstanding value to humanity". The purpose of World Heritage Sites is to identify, protect and preserve cultural and natural heritage around the world. There are more than 850 World Heritage Sites in 141 countries. The following places in South Africa are World Heritage Sites:
iSimangaliso Wetland Park 
uKhahlamba Drakensberg Park
Mapungubwe Cultural Landscape
Richtersveld Landscape
Cradle of Humankind
Robben Island
Cape Floral Region
Vredefort Dome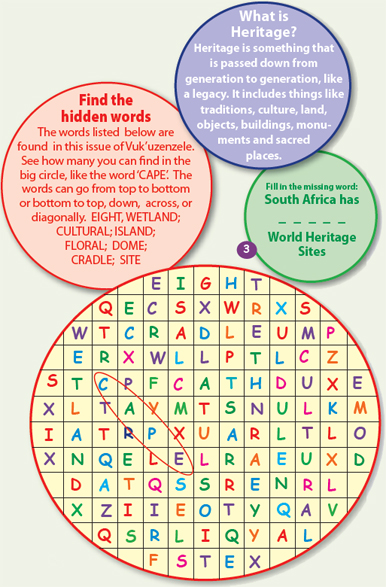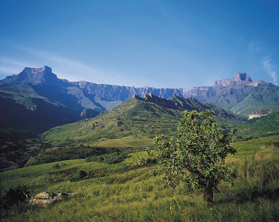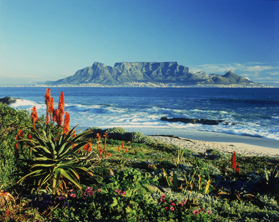 The pictures above depict two of South Africa's eight World Heritage Sites. See if you can name them by unscrambling the words.
1. AHuAMKLABH DEKSNARGBEH RAKP
_ _ _ _ _ _ _ _ _ _ _ _ _ _ _ _ _ _ _ _ _ _ _ _ _
2. APEC LOFRLA ROIENG
_ _ _ _ _ _ _ _ _ _ _ _ _ _ _ _
For more information about Heritage Day, call the Department of Environmental Affairs: 0800 200 200