Youth matters
A delegation of young people from South Africa had an opportunity to be part of international talks in New York when they attended the United Nations High Level Meeting on Youth in July. Executive Chairperson of the National Youth Development Agency (NYDA) Andile Lungisa led the delegation.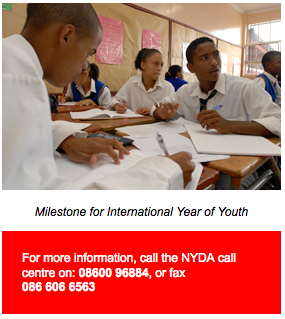 The meeting was held under the theme "Youth: Dialogue and Mutual Understanding" and is one of the key milestones for marking 2011 as International Year of Youth.
The youth discussed issues on international cooperation to address common youth challenges beyond national borders. This included ways of sharing opportunities for strengthening economic, social and cultural relations for the benefit of youth.
They also discussed challenges that effect education and employment among the youth. Delegates from different countries also shared knowledge from their experiences with fighting poverty through creating jobs for youth. They proposed long-term solutions to the development challenges facing young people worldwide.
This was especially relevant for the South African delegation as unemployment among youth is a serious challenge. Official statistics indicate that among the 25 percent unemployed South Africans about 70 per cent are young people.