Written by Samona Murugan
Tourism is a major resource for creating jobs and growing the economy. The safety of tourists, both local and international, is therefore vitally important. Ensuring safe tourism is related to government's priorities of fighting crime and creating jobs.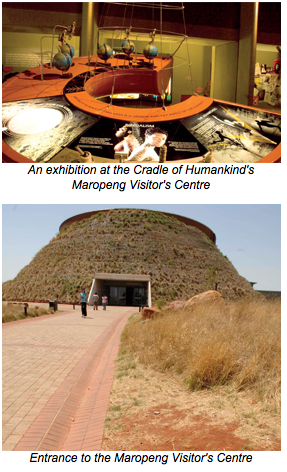 To increase tourist safety in Gauteng, the Gauteng Tourism Safety Monitor project was created. It is a pilot job creation initiative, which involves the Gauteng Department of Community Safety, the South African Police Services, the Gauteng Department of Economic Development, the Cradle of Humankind World Heritage Site and the national Department of Tourism.
Community
The project began in July with the recruitment of 200 local community members who were chosen from a list of safety patrollers kept by the Department of Community Safety. These safety monitors or patrollers were appointed at the Cradle of Humankind World Heritage Site, which includes Kromdraai, Tarlton, Krugersdorp, Magaliesburg, Hekpoort and Muldersdrift.
They will be responsible for giving assistance to tourists who enter the heritage site and for helping to prevent criminal activities. The monitors will have direct contact with the police to ensure that the police will act quickly to crime against tourists.
Training
The safety monitors will receive proper training in subjects such as Nature Site Guiding, Occupational Health and Safety, Customer Care, Business Skills and Safety Monitoring. After successfully completing the training they will receive certificates, as well as a set income.
The national Department of Tourism is supporting this project with an injection of R10 million from the Expanded Public Works Programme budget. The safety monitors will initially be given a one-year contract, which may be extended after the impact of the project has been evaluated.
Safe destination
The project will play in important role in the Cradle of Humankind World Heritage Site being considered as a safe tourist destination by both domestic and international tourists. This could further lead to more tourists visiting the site, either for leisure or for business, which in turn will encourage economic activity and job creation.
Young people in Gauteng who are interested in becoming community patrollers in the fight against crime can contact the Department of Community Safety's Ms Pamela Pule at pamela.pule@gauteng.gov.za or 011 689 3600, or call 1020