For some, the festive season was a wake-up call to be more cautious in future of excesses like drinking too much, driving under the influence of alcohol, unsafe sex an overspending.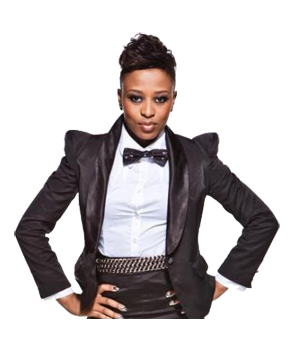 Someone who has been observing people's party behaviour and witnessed first-hand how people lose their sense of responsibility at parties, is DJ Zinhle.
Zinhle Jiyane, aka DJ Zinhle, stepped onto the South African DJ scene at a time when it was still very much a man's world.
But this talented young woman quickly turned heads with her crazy skills on the turntables.
She even grabbed the attention of some of Mzansi's most respected DJs, such as Oskido, on the way to becoming one of the best female house DJs in South Africa.
Vuk'uzenzele picked up some safe partying tips from a woman who knows how to make a party. 
DJ Zinhle suggests:
The do's: 
Always let someone know where you are going and whom you are with when you go out at night.
Have a party budget, so that you don't end up overspending.
Choose a designated driver who will not drink and drive.
Take a condom if you think you are going to be intimate and use it when the time comes. 
Keep your cellphone with you in case you need to make an emergency call.
The don'ts:
Don't drink anything anyone offers you, especially if it's already open.
Never leave a party with a stranger, especially if you have been drinking.
Don't drive if you have been drinking, rather take a taxi to the venue and back if you plan to drink.
Don't use your cellphone while driving, except if it's an emergency call.
Lock all your car doors when driving, especially at night.
Abstain from sex with strangers, especially if you have been drinking, as alcohol weakens your sense of responsibility.
Don't experiment with drugs.
If you are under-age don't go to places that have an age restriction.
What to carry when going out:
Always have extra cash for emergencies.
Always carry pepper spray as a safety precaution.
Have your driver's licence with you if you are driving.
Have your ID with you.
What to avoid:
Avoid going to places you have never been to with someone you have just met.
Avoid travelling alone at night.
If you have to travel alone, make sure you have enough petrol and that your car is roadworthy.
Save for a rainy day
Ok, so there you have it folks.
Remember, too much of anything is not good and that alcohol and drugs make you do irresponsible things. 
Keep in mind to not spend more than you can afford; save some money for necessities to kickstart the New Year. 
Make sure that you have enough saved up for school uniforms, stationery, travelling expenses and so on. Have fun!
-Refilwe Thobega