Written by *Zithini Dlamini
Young people in Mpumalanga are getting a skills boost in the agricultural sector.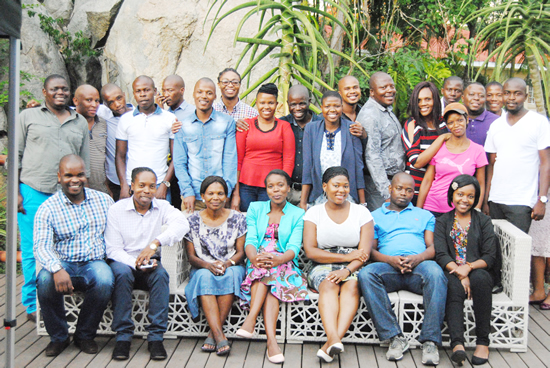 The Mpumalanga Department of Rural Development and Land Reform's Agricultural Graduates Programme is bearing fruit.
A year after the department called on unemployed agricultural graduates to apply, 20 recruits have already been placed.
Siphiwe Nyathi, a former journalist who also has a Diploma in Plant Production from the Mpumalanga Agricultural College, was one of the recruits. She is receiving hands-on training at the state-owned Ryton Estate Farm, a citrus production farm.
Nyathi has found a new passion.
"This is where I want to be," she said. 
The exposure has allowed Nyathi an opportunity to learn about various types of oranges (valencia, navel and midnight). The products are sold to the domestic and international market. Domestically, the products are sold to big retailers and internationally, to countries in the Far East and Middle East, as well as Russia and the United Kingdom.
Part of their produce is also sold to citrus fruit processors near Malelane, for juice-making. 
Another recruit, Vincent Lugongolo, was placed at the Ehlanzeni District Office where he performs administrative functions.
The aim of the programme is to place graduates in specific projects, within the province's three districts.
The exposure incorporates project management and administration and ensures that graduates are poised to facilitate poverty reduction, social organisation, youth development and the development of cooperatives, rural enterprises and industries.  
*Zithini Dlamini works for the Department of Rural Development and Land Reform.
For more information call: 013 754 8045