GENDER-BASED violence is a disturbing trend that needs to be rooted out of society. Government is working with different organisations to fight the scourge. 
As the country observes 16 Days of Activism of no Violence against Women and Children, from 25 November to 10 December, the Department of Women will hold talks with men and women who experience abuse daily, either as victims themselves or as family members of victims.
The conversations, termed community dialogues, will take place in all provinces.
"These dialogues will provide a platform for the nation, from rural  and urban areas and formal and informal settlements, to professionals and business people, civil society and young and old people  to tell their personal stories," said the department.
The dialogues will address the causes of gender-based violence in different regions of the country, as regions have their own form of gender-based violence. It will also address religious, cultural and popular community culture or lifestyles that contribute to gender-based violence in specific districts. 
The first dialogue will be launched in Limpopo on
25 November, in partnership with government departments.
"This multi-sectoral approach is aimed at strengthening local, provincial and national institutional mechanisms to prevent and respond to gender-based violence."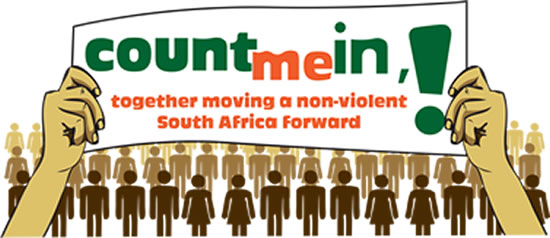 The dialogues will not be limited to gender-based issues, but will  include witchcraft violence, child rape and incest, ukuthwala, child murders, elder abuse and violence against lesbians, gays, bisexuals and transgender individuals.
Other institutions of government will be present at the dialogues to offer litigation services, where necessary, including the Commission on Gender Equality and the Legal Resources Centre.
The dialogues will be aligned with the department's #365 Days Campaign and #CountMeIn to end violence against women.
Did you know? 
Victims of abuse can call the Department of Social Development's Gender-based Violence Command Centre toll free on 0800 428 428 (0800 GBV GBV) and can speak to a social worker for assistance and counselling.
Callers can also request a social worker from the command centre to contact them by dialling *120*7867#, (free) from a cellphone.