Written by Ntambeleni Gabara
Residents in the core towns of the Square Kilometre Array (SKA) area recently became the first South Africans to enter the digital broadcasting space in the country.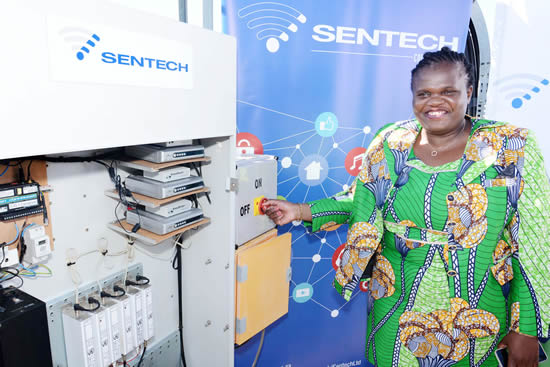 On 28 October Communications Minister Faith Muthambi turned off the analogue television transmission, and over 3 700 households in the towns of Carnarvon, Vanwyksvlei, Brandvlei, Vosburg and Williston have been successfully migrated to the much-awaited digital platform.
"We have moved from analogue to digital and the chapter has been closed in this area. We will be doing this in phases, in all nine provinces.
"Turning off the analogue terrestrial TV transmission meant that a digitalised era of high-definition TV has come for our people in the SKA area."
The analogue switch off is the process in which analogue television broadcasting is converted to and replaced with digital television.
Digital broadcasting is far more efficient, allows better picture and sound quality and once analogue transmissions are switched off, a large amount of radio frequency spectrum will be released. This can then be used for new broadcasting and other communications services, such as broadband.
Minister Muthambi said she is looking to complete the process of migrating to the broadcasting digital system by December 2018.
Fast fact
The migration to the broadcasting digital system is expected to be complete by December 2018
Registrations are underway in the Free State, Mpumalanga and Limpopo provinces. Poor households who qualify for the government subsidy are urged to register for free set-top boxes at their local Post Office.
Registrations will open in the North West, Eastern Cape, KwaZulu-Natal, Western Cape and Gauteng at a later stage.
The department established the Digital Terrestrial Television (DTT) Contact Centre to assist South African audiences with DTT support, by channelling all queries to the relevant digital migration stakeholders.
The DTT Contact Centre has been instrumental in ensuring that an average of 99 percent of activations within the Northern Cape's SKA areas.
For more information, call the Go Digital Call Centre on 0800 11 11 88.