Local government
Students from eThekwini may be able to realise their dream of studying overseas as a result of the recently launched KwaZulu-Natal Youth International Scholarship and Student Exchange Programme (KZNYIS).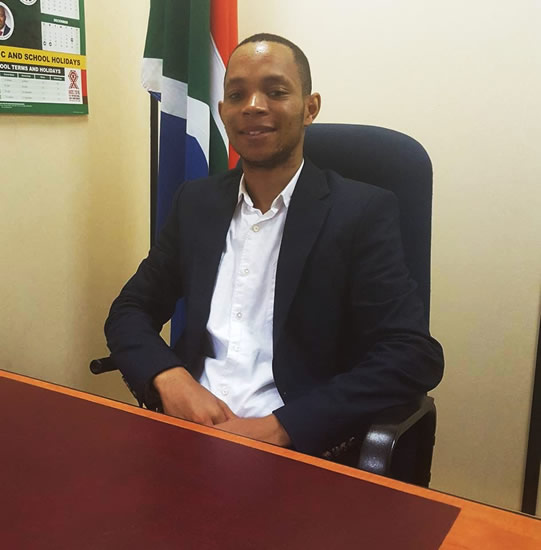 The scholarship is a partnership between the Premier's Office, eThekwini Municipality, the Department of Education and the African Renaissance Trust.
Scholarship recipient Minenhle Mazwi Mbandlwa, who is studying towards his Master's Degree in Global Studies at Doshisha University in Japan, is grateful for the opportunity. 
"Studying abroad is the best opportunity to acquire knowledge that is applicable in the South African context," said Mbandlwa, who comes from a poor background could not afford university fees.
"I heard about the bursary from my cousin who needed help to write a motivational letter for one.
"I was lucky I was awarded a scholarship."
Mbandlwa graduated in 2012 with a bachelor's degree in social sciences and enrolled for an honour's degree in government business and ethics in 2014.
"Later in 2014 I applied for an international scholarship through the Office of the Premier.  My application went smoothly and I was awarded the scholarship in 2015, after a few tests, interviews and proposal screening."
Mbandlwa said studying abroad has opened his mind. 
"The education system in Japan connects the modern world and traditional values, making it possible to bridge the gap between theory and practice.
"I am a global citizen flying the South African flag with pride."
KwaZulu-Natal Premier Willies Mchunu said the programme will assist students and help uplift communities.
"We want young people in our province to have access to education to achieve socio-economic transformation, thus eliminating poverty, unemployment and inequality," he said.
Councillor Zanele Ndzoyiya from the Governance Committee said that the municipality is passionate about youth development and has budgeted accordingly.
"During the 2016/17 financial year we have set aside more than R100 million for youth programmes," she said.
*Romita Hanuman works for the eThekwini Municipality.
For more information visit www.kznyis.gov.za to view and apply for international scholarships, contact KZNYIS at 033 395 2978, or visit the  Office of the Premier at Natalia Building, 330 Langalibalele Street, Pietermaritzburg.