The success that Nonkqubela Mayatula, owner of Miarestate Hotel and Spa, enjoys today is the result of hard work and dedication.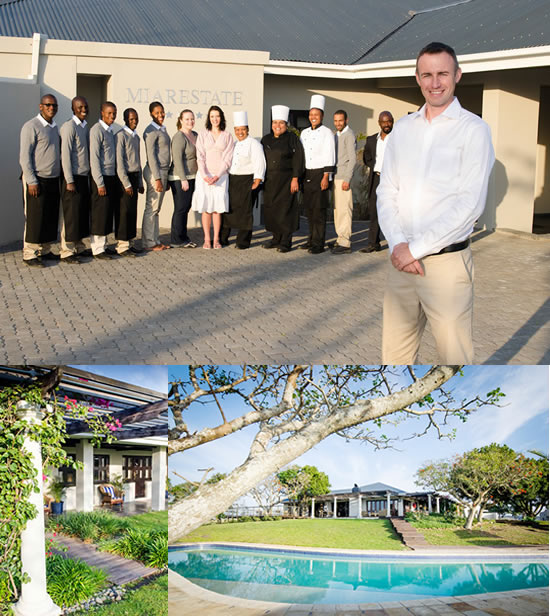 When Nonkqubela Mayatula established a five-star hotel in Haga Haga, Eastern Cape, three years ago, she was armed with
solid senior management experience in the corporate sector and a passion for ho-
spitality.
Today Miarestate Hotel and Spa has 30 employees and is on a steady growth path. 
Mayatula's Miarestate Hotel and Spa, which is located on the Wild Coast east of East London, took top honours in the 5-Star Lodge category at the Eastern Cape Lilizela Awards held recently.
"This (Lilizela) award is very good encouragement for my team. I think it shows that when opportunity meets preparedness you get lucky and you win. For my team it's very important because it uplifts everybody and lets them know it pays off to be of service," she said.
Mayatula told Vuk'uzenzele her journey has not been without challenges, but credited the Eastern Cape Parks and Tourism Agency (ECPTA) for being a compass and giving her support while starting her business.
"ECPTA has been my biggest supporter. It was refreshing for me to find one government agency that understands, that is supportive and is accessible," said Mayatula.
The Miarestate Hotel and Spa offers a rare combination of game viewing along the coast and gives visitors a unique experience.
"We have game like Cape mountain zebra, nyala and giraffe and it's all along the coastline in Haga Haga. So, to combine the coast and game with fine dining and a spa is a unique selling point and I think we do it very well every day," said Mayatula.
Mayatula said her three years in the hospitality industry has been a learning journey.
"You have to have the heart and personality for hospitality. It's about being able to take constructive criticism and making sure staff are motivated. You also find that you have to make do with what you have to deliver what you promised to guests," said Mayatula.
Mayatula, who holds a Bachelor of Social Science from the University of Cape Town and an MBA from George Washington University in the United States, and has held executive positions in the corporate sector."