Budget
Government has committed to funding education, health and farming programmes to boost skills, ensure a healthy society and create jobs.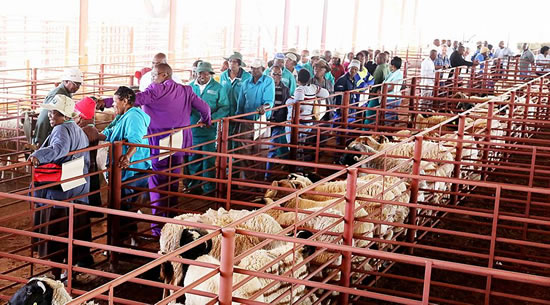 The National Treasury said over the next three years, government will roll out the Second Chance Matric Programme.
This offers learners, who wrote Grade 12 exams after 2008 and did not pass, an opportunity to earn a national senior certificate.
"An early-grade reading assessment will be launched to solidify learners' reading proficiency in their home language, and ensure an easier transition to using English as a language of learning and teaching in the intermediate phase," the National Treasury said.
Through the school infrastructure backlogs grant, the department expects to replace 510 inappropriate and unsafe school facilities by 2018/19. Over the same period, the grant will fund water provision for 1 120 schools, sanitation for 741 schools and electricity for 916 schools.
Funding for Health
More will also be spent on health to support the expansion of the HIV and AIDS programme, in particular antiretroviral treatment, which now reaches 3.5 million people.
"Government has adopted the 90-90-90 HIV and AIDS targets - 90 percent of people living with HIV know their status, 90 percent of those who know their status have been
introduced to antiretroviral therapy, and 90 percent of those receiving treatment have suppressed viral loads," the National Treasury said.
The National Treasury also announced the following:
Increases in the National Health Insurance conditional grant to continue the contracting of general practitioners and bring professional capacity into the School Health Programme.
A new conditional grant for the employment of social workers to be introduced, with effect from the next financial year.
Funding for 39 000 Funza Lushaka bursaries for prospective teachers. The bursaries will go to teachers in priority subject areas, such as mathematics, science and technology.
Support for farmers
The National Treasury announced that farmers will get more support to help boost job creation and grow the sector.
Several government departments are working to improve the coordination of farmer support programmes.
This will eliminate existing overlaps and double-dipping of funding from the agriculture and rural development departments.
"National and provincial government reprioritised R1.6 billion towards emergency funding for drought-relief initiatives between April 2015 and June 2016,".