An Eastern Cape farmer Philiswa Fadana (54), who is living with a disability, hopes her will to succeed will inspire young women.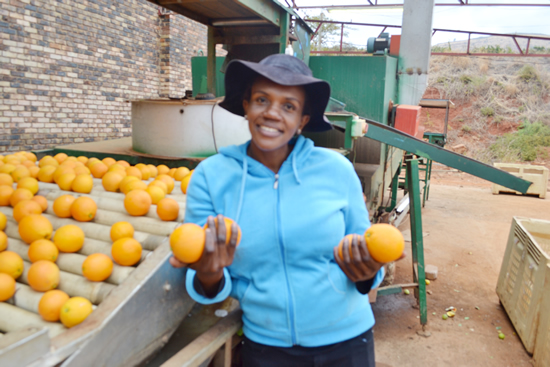 Fadana was awarded the Female Entrepreneur of the Year Award (FEA) by the Department of Agriculture Forestry and Fisheries (DAFF) at a gala event in Limpopo recently. 
Speaking with the assistance of her daughter Qhawekazi, Fadana, who cannot speak above a whisper after losing most of her voice in a car accident in 2009, expressed delight at having won the award.
 "It shows that people with disabilities are able to achieve in an unexpected industry."
She said she would put her R100 000 prize money towards an abattoir to be erected on unused land on the farm in Haga Haga, near East London.
Qhawekazi related how her mother, who is a former banker, refused to throw in the towel after the accident.
"She is truly inspiring.  I am in awe of the hard work she puts in on the farm. She is a true example of why we should never give up," said Qhawekazi.
Fadana, who got her farm from government's land reform programme in 2011, was named top producer in the smallholder category in  the Amathole region and in the provincial awards.
Qhawekazi said that her mother wants to use innovative ways to grow her beef production business, including expanding her butchery in East London. 
She hopes women are able to take something from her hard work.
"This industry is still male-dominated and for a woman to make it this far is an achievement," said Qhawekazi.