Written by Thandeka Ngobese
Disability Month
A non-profit organisation is giving visually impaired people and those living with disabilities in Mzingazi, on the north coast of KwaZulu-Natal, the opportunity to gain skills and live better lives.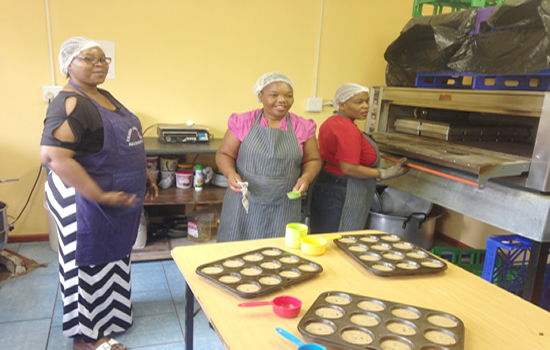 Nawe Zifunze Disabled Association (NAZIDI), established in 2004, has 80 members. Nawe Zifunze means "you are capable of feeding yourself" in isiZulu.
The organisation discourages people living with disabilities from seeking hand-outs, but to rather learn skills so that they can make a meaningful contribution to the economy and earn an income.
The association trains visually impaired people and those living with disabilities in sewing, baking, gardening, beadwork and the repairing of wheelchairs.
The chairperson of the association, Paradise Jali, who is also living with a disability, said the association aims to encourage people to see beyond their circumstances.
"The fact that we are living with disabilities doesn't mean that we cannot do things for ourselves.  We can open and run our own businesses and excel in what we do, if we are given skills," he said.
The association started as a gardening project.
"I realised that many disabled people did not have enough food in their homes so we started planting and growing vegetables, such as spinach, carrots, beetroot and onions. As our members grew, we decided to do other things apart from gardening," he said.
Today the organisation runs a soup kitchen after school for orphans and vulnerable children, a poultry project, an Internet cafe and sewing projects. It also distributes food parcels and clothing to disadvantaged people and provides life skills and computer training.
"We also teach crafts, such as beadwork. We assist disabled people in the community with assistive devices, such as wheelchairs and walking sticks. We assist and then refer people with applications for social grants to the Department of Social Development," he said.
Richards Bay Industrial Development Zone (RBIDZ) recently donated sewing machines to the organisation.
"Growing skills and the income potential of less fortunate people is an important aspect of nation building to which the RBIDZ is committed," said Khanyi Dlamini, the RBIDZ Special Projects and CSI Manager.