Written by Noluthando Mkhize
A councillor in KwaZulu-Natal is contributing to the healthcare of people in his community.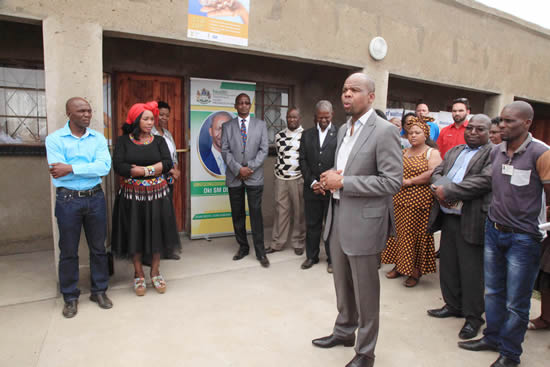 The love of community work has led ward councillor Greaterman Thwala to open up his home to be used as a pick-up point for chronic medication in Mndozo, Newcastle, KwaZulu-Natal.
His house is now known as the Philakahle Pick-up Point. Philakahle means live well in isiZulu.
"As a councillor, I enjoy helping others as it is part of community work. I am happy to be able to help my community, especially since poverty is a serious challenge in the area."
He added that some community members can't afford transport money to go to the nearest clinic to fetch their chronic medication.
Thwala's gesture forms part of the Department of Health's Central Chronic Medicine Distribution and Dispensing (CCMDD) Programme that makes it possible for stable patients to collect their medication from a pick-up point near their home or work, saving time and money. 
The Philakahle Pick-up Point is open Monday to Friday from 7am to 4pm, for patients registered with the Department of Health to pick up their chronic medication.
"We receive 30 to 40 patients a day who come for a variety of medications, ranging from ARVs and medication for mental illness to those for diabetes and hypertension."
The pick-up point is supported by assistant pharmacists, trained by Khethimpilo Non-Governmental Organisation. A system installed by Medi-Logistics detects patients who do not collect their medication and they can be tracked down by community caregivers.
KwaZulu-Natal Health MEC Sibongiseni Dhlomo said Thwala's efforts benefit the patients and the department.
"Most stable patients are not required to travel to a health facility monthly to collect their chronic medication.
"It also assists the department to decongest public clinics, which provides space and time for nurses and doctors to attend to emergency cases," said MEC Dhlomo.
The MEC added that people across the province should inquire from their clinics about where to register to get enrolled at pick-up points closer to their homes.
Fast fact
KwaZulu-Natal has 256 673 patients accessing care through pick-up points.