Gauteng commuters who use taxis daily will soon be able to pay for their rides using a smart card.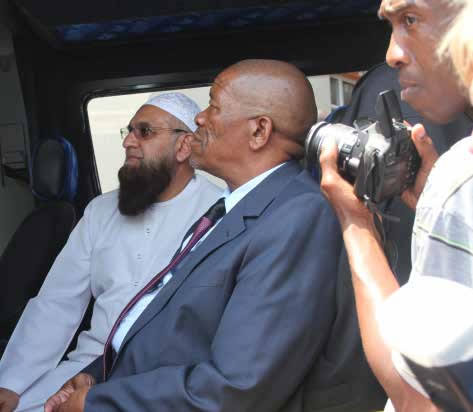 The recently launched FairPay card, which is similar to a bank card, will allow commuters to load money onto their cards and use it to pay. Commuters will be able to load money onto their cards at devices at kiosks, at taxi ranks and retail stores in the future. 
Launched at the Bosman Taxi Rank in Tshwane recently, the e-system is expected to be piloted in taxis operating between Johannesburg, Pretoria and Mabopane in February next year. 
Speaking at the launch of the e-system, Gauteng Transport MEC Ismael Vadi said it will be expanded to other taxi routes with the aim of completing a national rollout within five years.
"Although it can be expected, in the beginning, that the system will be an inconvenience to some drivers who are used to using the traditional payment method, we cannot object to technological innovation, especially if it stands to improve the quality of our lives and makes the movement of our people a lot easier."
The system is owned and operated by FairPay. Taxi Choice − the commercial arm of the South African National Taxi Council − is the sole shareholder, and Curve Group Holdings is the primary technology partners.
Taxi Choice Chairman Jonathan Msibi said the move from cash payments to a card-based system will allow for better control of cash in the taxi industry.
"We found that it is safer and more secure because commuters will no longer have to carry cash or worry whether the taxi driver has enough change," said Msibi.
Apart from being able to process card payments, the equipment installed in taxis will also contain a GPS device and will work as a Wi-Fi hotspot, connecting consumers as they travel.