Written by Thandeka Ngobese
Disability Month
The KwaZulu-Natal Society for the Blind is making a difference in the lives of visually impaired people in the province, with more than 200 visually impaired people now able to provide for their families.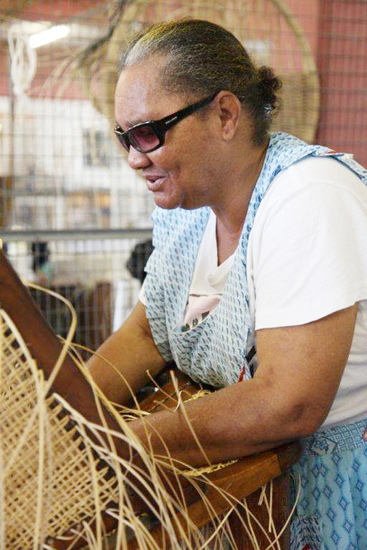 The society trains visually impaired people (including the partially and completely blind) in the production of cane furniture and baskets and assists them to sell their products for a profit. It also has an early childhood development centre for visually impaired pre-schoolers and offers braille literacy and telephony training.
Speaking to Vuk'uzenzele, Kenneth Ngwenya, the manager of the cane workshop, said people are empowered with skills, which helps them to open their own businesses.
"The cane workshop has been training people as cane weavers for the past six years and there are 64 qualified weavers on site in Umbilo. 
"The workshop offers a variety of cane items for sale to the public, including furniture such as coffee tables, chairs, sofas and cribs," said Ngwenya.
Nonhlanhla Ngidi, an employee in the furniture section, joined the society in 2010. She lost her eyesight in 1990 after both eyes were severely affected by cataracts. Being part of the society has assisted her to do something with her hands to improve her life.
"I am able to earn money to buy a few items for home. I am also able to do something for myself," she said.
In the weaving section, baskets are formed and shaped mostly by young people, who are all completely blind.
Zwelenkosi Mkhize, an employee in this section who was born with poor eyesight; is grateful for the opportunity that the society provides. 
"Our communities think that if you are blind you cannot work. I always tell a blind person that being blind is not the end of life," he said.