Despite the challenges facing education, the Department of Basic Education (DBE) has managed to scoop two Public Sector Excellence Awards recently.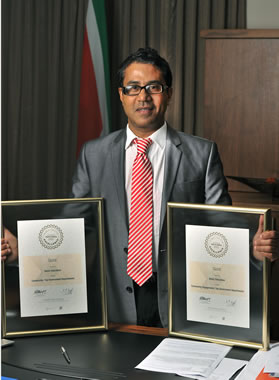 The department clinched awards in both Leadership and Community Engagement in the category Top Government Department.
Launched in 2009 by the Brand Leadership Academy, the awards recognise marketing excellence and service delivery leadership in government, government agencies, parastatals and non-government organisations. It includes reputation management, communication effectiveness, marketing, service excellence and leadership.
"It's about recognising that we've got major challenges in this country, but at the same time having the vision and the confidence to say that we can do something about it," said Basic Education Director-General Bobby Soobrayan.
"What is needed in the department is for each individual to recognise that they have a role to play in improving education."
The awards confirmed that despite the difficulty of working in a sector with so many challenges, there were people outside recognising the contribution they were making, Soobrayan added.