Written by Mbulelo Baloyi
In April, the Independent Complaints Directorate (ICD) will be transformed into a new structure with more powers and stronger teeth.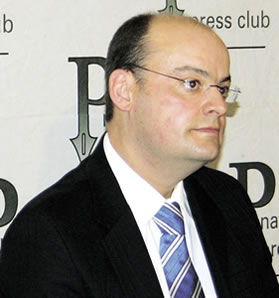 Come April, the ICD will be known as the Independent Police Investigative Directorate (IPID) and will report directly to the Police Ministry. Like the ICD, the new police watchdog body, will investigate incidents of criminality and misconduct by members of the SAPS and the eight Metropolitan Police Services.
The transformation follows new legislation giving the new IPID more powers to fight police misconduct.
Report immediately
ICD Executive Director Francois Beukman said the IPID placed the onus on station commanders and police to notify the directorate immediately of matters that needed to be investigated. This differed from the past when the police would take their time before reporting matters that needed to be investigated by the directorate, he explained.
Act and respond
In terms of the new IPID legislation, police officers who fail to report incidents to the directorate will be guilty of an offence. They will be liable for a fine and may also face imprisonment.
"The IPID legislation also obligates SAPS management to act and respond to the IPID's disciplinary recommendations. Police management is currently reluctant to carry out the ICD's recommendations once the investigation of alleged criminality or misconduct has been concluded by the ICD," said Beukman.
Key focus
The key focus of the IPID investigations include deaths in police custody or as a result of police action, complaints relating to the discharge of an official firearm by a police officer, rape by a police officer and complaints of torture or assault against police officers.
The IPID will also investigate incidents of corruption and other serious crimes involving police officers. It will, however, not investigate incidents of service delivery complaints from members of the public, as this will now be dealt with by police management.
For more information on the IPID, call: 012 399 0000